Cebu Pacific Office Dipolog: Location and Contact Numbers
Looking for Cebu Pacific Ticket offices in Dipolog? Here is the list of Cebu Pacific Office Dipolog including their location, contact numbers and if applicable, their business hours.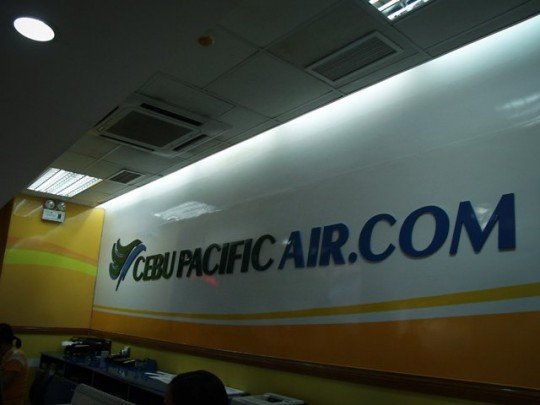 Cebu Pacific Office Dipolog
Dipag Travel Agency
106 Bonifacio St., Dipolog City
Tel: (065) 212-6516 /
(065) 908-0209
Exceline Travel &; Tours
Osmena St., Central Barangay Dipolog City
Telefax: (065) 212-4888/
(065) 908-0778
Ramar Services
Balboza Bldg., Gen. Luna St., Dipolog City
List of Cebu Pacific Office Dipolog from Cebu Pacific Air.
Dipolog, officially the City of Dipolog (Cebuano: Dakbayan sa Dipolog; Filipino: Lungsod ng Dipolog; Chavacano/Spanish: Ciudad de Dipolog; Subanen: Gembagel G'benwa Dipuleg/Bagbenwa Dipuleg), is a third class city and the capital of the province of Zamboanga del Norte on the southern Philippine island of Mindanao. Geographically, the city is surrounded by rolling hills to the southeast and the Sulu Sea to the north. According to the 2015 census, it has a population of 130,759 people.
Dipolog is known for its wild orchids and its sardine industry which stems from the rich fishing area off its shores. It is known as the "Gateway to Western Mindanao" through the Western Nautical Highway[4] and has also been called the "Bottled Sardines Capital of the Philippines."
Dipolog can be reached by plane via Dipolog Airport or by ferry at the nearby Pulauan Port[6] in Dapitan City. The construction of a roll-on/roll-off facility at Barangay Galas will allow for the eventual transfer of the service to Dipolog while retaining inter-island operations at Pulauan, which is soon to become a base port.
A popular city attraction is the foreshore Dipolog Boulevard which, though still in its second phase of construction, has become a popular haven for exercise and leisure. It is also the site for various celebrations and festivals in the city. In the third phase of the project, the length of the boulevard will be extended to reach the seaport in Barangay Galas.