Cebu Pacific Travel Requirements for Local and Foreign Destinations
If you are planning to travel to the Philippines or any foreign destination, it is important to be aware of the Philippine travel requirements. In this blog post, we will go over the necessary documents you need to have in order to board your flight. We will also provide a list of Cebu Pacific Travel requirements for both Philippine and foreign destinations. So whether you are traveling for leisure or business, make sure you are well-prepared before heading to the airport!
Click here if you are instead looking for: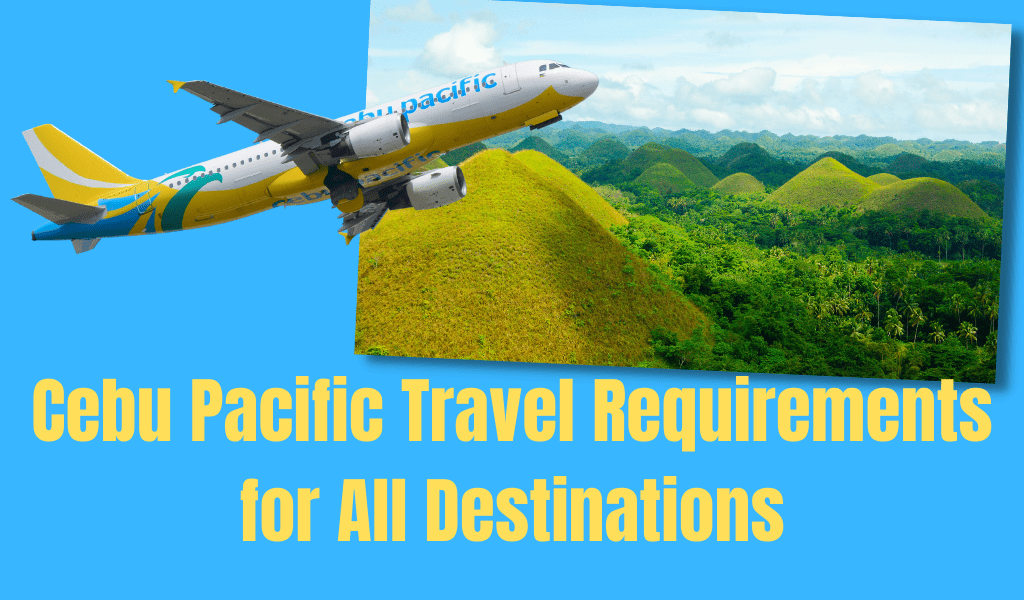 Cebu Pacific Travel Requirements for Local Destinations
In the airport, all visitors are required to wear a face mask, and inflight. Some flights have permitted participants to choose whether or not they want to use a face shield. Please consult with your destination's local government office for any additional information.
Before traveling to any terminal airport in the Philippines, all passengers are required to download and sign up for the Traze mobile app.
Cebu Pacific Travel Requirements for Foreign Destinations
According to Philippine government rules, Filipino nationals may be permitted to travel abroad under the conditions listed below:
Those traveling with tourist / short-term visas must submit confirmed roundtrip tickets and prepare adequate travel and health insurance to cover travel disruptions and hospitalizations in case of a COVID-19 infection.
Submission of the Bureau of Immigration Declaration Form acknowledging risks involved in traveling. Please ask our airline staff to fill out the lower portion of the form before submitting to the Immigration Officer.
Negative COVID-19 test, if required by country of destination. For COVID-19 testing requirements, please check out our Testing Partners.
When you return to the Philippines, please double-check that all of your requirements for returning are met.
Please verify the following destinations for passport and visa requirements. These standards are subject to change without notice, therefore we recommend that all visitors check with relevant travel warnings to plan their trip.
Source: Cebu Pacific COVID-19 Travel Advisory
Cebu Pacific Information Links
Latest Cebu Pacific Promos