Cebu Pacific Office Zamboanga: Location and Contact Numbers
Looking for Cebu Pacific Ticket offices in Zamboanga? Here is the list of Cebu Pacific Office Zamboanga including their location, contact numbers and if applicable, their business hours.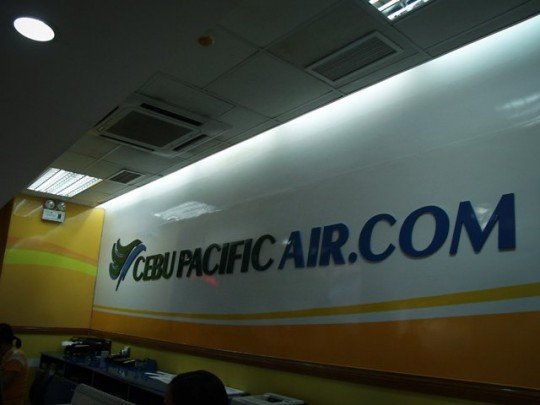 Cebu Pacific Office Zamboanga
Summit World Zamboanga
Tel: (062) 933-1145 /
(062) 993-1166 /
(062) 991-3567​​​​​​​​​​
List of Cebu Pacific Office Zamboanga from Cebu Pacific Air.
Zamboanga City (Chavacano: Ciudad de Zamboanga) is a highly urbanized city located in Mindanao, Philippines. It has a population of 861,799 people as of the 2015 census. Zamboanga City is the 6th most populous and 3rd largest city by land area in the Philippines. It is the commercial and industrial center of the Zamboanga Peninsula Region.[4] Zamboanga City is an independent city, chartered and Zamboanga became a highly urbanized city on November 22, 1983, and not part of or was never part in any of the three provinces in Zamboanga Peninsula.
Zamboanga City used to be known as Samboangan in historical records. It was founded by the Subanen people during the pre-Hispanic times. After independence from Spain in May 1899, Zamboanga became the Republic of Zamboanga with Chavacano as its official language and Spanish as its co-official language. After American intervention, the republic was incorporated into the Philippines and became the capital of the Moro Province, now Mindanao, from 1903 to 1913. On October 12, 1936, Zamboanga City became a chartered city under Commonwealth Act No. 39. It was inaugurated on February 26, 1937, which was declared a local holiday.
Known for its Hispanic influenced culture, the city bears the nickname "Asia's Latin City."