Cebu Pacific Office Naga: Location and Contact Numbers
Looking for Cebu Pacific Ticket offices in Naga? Here is the list of Cebu Pacific Office Naga including their location, contact numbers and if applicable, their business hours.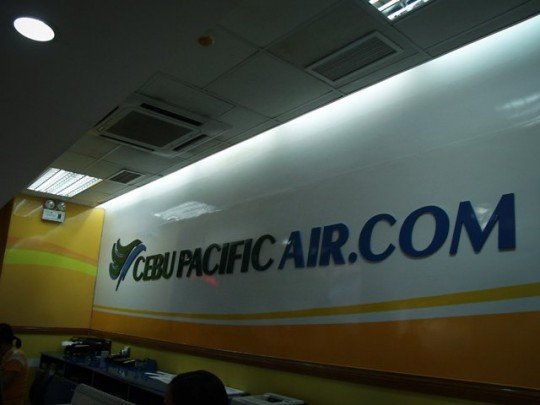 Cebu Pacific Office Naga
Golden Ace Resources Corporation
#2 Taal St., Mayon Ave.,
Naga City
4400 (Head Office)
Golden Ace Resources Corporation
Crown Hotel, Elias Angeles St., Naga City
Gateway 21 Holidays Naga
CBD Plaza Hotel, Near SM – Naga across Central Bus Terminal  CBD II, Brgy. Triangulo, Naga City
Tel: (054) 472-5777 /
(054) 475-5202
Gateway 21 Holidays Sorsogon
Sorsogon Commercial Piot, Sorsogon City
Tel: (056) 421-5756 /
(056) 421-5555 /
(056) 211-2128
List of Cebu Pacific Office Naga from Cebu Pacific Air.
Naga, officially called City of Naga (Central Bikol: Ciudad nin Naga; Rinconada Bikol: Syudad ka Naga; Filipino: Lungsod ng Naga; Spanish: Ciudad de Naga), or simply Naga City, is an independent component city in the Bicol Region (Region V) of the Philippines. The town was established in 1575 on order of Spanish Governor-General Francisco de Sande, the city, then named Ciudad de Nueva Cáceres (New Cáceres City), earned its status as the third Spanish Royal City in the Spanish East Indies after Iloilo and Manila. As of the 2015 census, it has a population of 196,003, and has 77,784 registered voters.[11] It has a labor force of 60,772 people, with 57,278 employed, and 3,494 are unemployed. Majority of Naga City's population are 15 years and below.
Naga City is the Bicol Region's trade, business, religious, cultural, industrial, commercial, medical, educational and financial center. It was awarded as the "Most Competitive Component City in the Philippines" also being "the Center of Good Governance in the Philippines".
Naga City is known as the "Queen City of Bicol", and as the Heart of Bicol due to its central location in the Bicol Peninsula; and as the Pilgrim City because Naga City is also home to the largest Marian pilgrimage in Asia, the Our Lady of Peñafrancia. Naga City is also known as One of the Seven Golden Cities of the Sun as stated by Nick Joaquin.