Manila Ocean Park E-Ticket by Klook
Manila Ocean Park E-Ticket by Klook: Immerse yourself in a world of wonder and excitement at Manila Ocean Park in the Philippines. As the country's largest oceanarium and premiere educational facility, the park offers a variety of aquatic attractions, interactive shows, and exciting activities for visitors of all ages. With Klook's exclusive attraction pass combinations, you can choose between 8 or 14 unique and best-selling sights.
Explore the breathtaking Oceanarium, where you can meet sharks, birds, stingrays, and other friendly marine creatures. Walk through exhibits that showcase the extensive marine life found across different continents. Get up close and personal with live penguins at the Penguin Exhibit, and marvel at the gracefulness of jellyfish at the Jellies Exhibit. Whether rain or shine, Manila Ocean Park guarantees unforgettable memories and a one-of-a-kind experience.
Manila Ocean Park E-Ticket – Klook
Welcome to Manila Ocean Park, the first and largest oceanarium in the Philippines! With Klook's exclusive attraction pass combinations, you can have a day filled with wonder and excitement. Whether you're a local or a tourist, this world-class marine theme park and educational facility offers a wide range of aquatic attractions, exciting activities, and interactive shows for visitors of all ages.
About Manila Ocean Park
Located in Manila, Philippines, Manila Ocean Park offers visitors a unique and immersive experience. As you step into the park, you will be greeted by a variety of marine creatures, including sharks, fishes, birds, and even penguins.
The park features a wide array of attractions that showcase the beauty and diversity of marine life. From the fascinating Oceanarium to the playful Penguin Exhibit, the park offers something for everyone. Visitors can explore educational exhibits, watch interactive shows, and participate in engaging activities.
Many visitors have left positive reviews about their experiences at Manila Ocean Park, praising its well-maintained facilities, knowledgeable staff, and unforgettable memories created.
Attraction Pass Options
Manila Ocean Park offers two attraction pass options: the 8 and 14 Sights Pass. Both passes provide access to selected best-selling sights at the park, allowing visitors to explore and enjoy a variety of attractions.
The 8 Sights Pass includes access to eight unique attractions, while the 14 Sights Pass offers the opportunity to visit 14 different attractions.
Both passes come with a range of benefits, including priority entry, discounted rates, and the flexibility to choose the attractions you want to visit.
Oceanarium
One of the main highlights of Manila Ocean Park is the Oceanarium. This vast underwater viewing tunnel takes visitors on a mesmerizing journey into the depths of the ocean. As you walk through the tunnel, you'll be surrounded by a diverse range of marine creatures, including sharks, stingrays, and colorful fishes.
The Oceanarium also features interactive shows where visitors can witness feeding sessions and learn more about marine life from knowledgeable staff. Educational exhibits provide further insights into the different species and ecosystems found in the ocean.
Penguin Exhibit
For a unique and unforgettable experience, visit the Penguin Exhibit at Manila Ocean Park. Here, you'll have the opportunity to meet live penguins up close and learn about these fascinating creatures.
The Penguin Exhibit offers a range of highlights, including the chance to see the penguins swimming, diving, and interacting with their environment. Visitors can also participate in activities such as penguin feeding and photo opportunities.
Educational information is provided to help visitors better understand penguins and their habitats.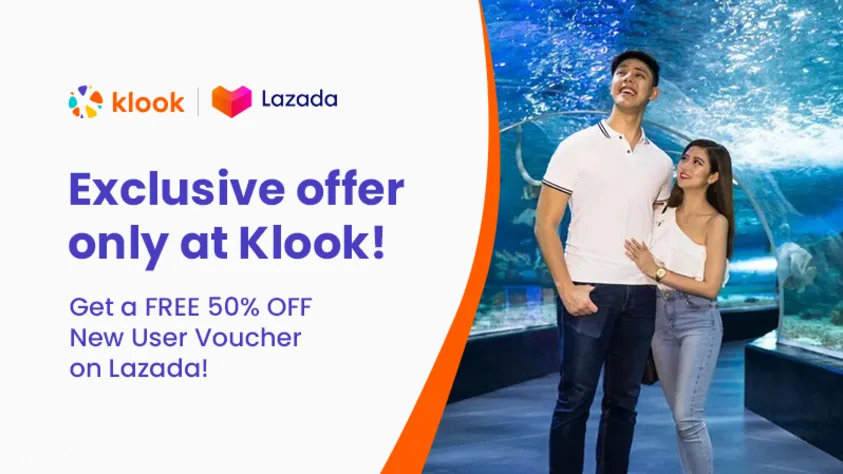 Trails to Antarctica
During Christmas, visitors can immerse themselves in a festive atmosphere at the Trails to Antarctica. This Christmas village is a delightful addition to Manila Ocean Park, allowing visitors to experience the magic of winter in a tropical setting.
Admire the scenic decorations and enjoy the festive ambiance as you explore the village. The Trails to Antarctica also offer various activities and interactive displays that are fun for visitors of all ages.
Jellies Exhibit
Step into a world of grace and beauty at the Jellies Exhibit. This mesmerizing attraction showcases a variety of jellyfish gracefully gliding through the water. With the combination of music and special effects, the exhibit provides a unique sensory experience.
Highlights of the Jellies Exhibit include learning about different species of jellyfish, their habitats, and fascinating facts about their life cycles. Visitors can also witness feeding sessions and better appreciate these beautiful creatures.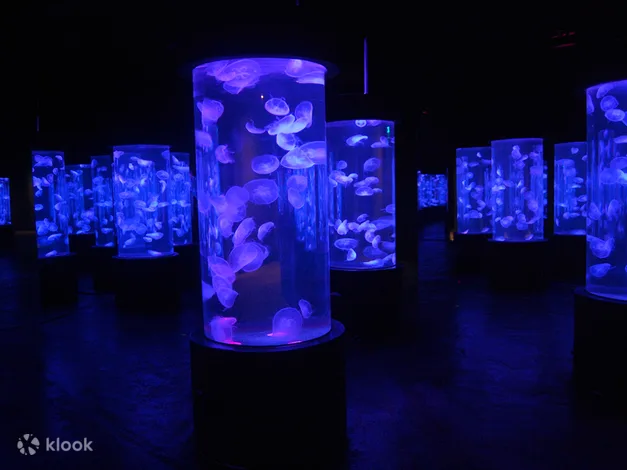 World of Creepy Crawlies
For those with an interest in reptiles and insects, the World of Creepy Crawlies is a must-visit attraction at Manila Ocean Park. This exhibit showcases a wide variety of reptiles, insects, and other creepy crawlies, allowing visitors to learn more about these fascinating creatures.
Interactive displays allow visitors to get up close and personal with some of the animals, while informational exhibits provide in-depth knowledge about their habitats and behaviors. Unique experiences, such as handling certain reptiles and insects under the guidance of trained staff, are also available.
Weather and Time of Year
Manila has a tropical climate, with warm temperatures throughout the year. The best time to visit Manila Ocean Park is during the dry season, which typically runs from November to April. During this time, the weather is generally more pleasant, with lower chances of rain.
However, even during the rainy season, there are plenty of indoor attractions at Manila Ocean Park, ensuring that visitors can still enjoy their visit regardless of the weather. Some attractions may even offer special seasonal experiences during certain times of the year.
Unforgettable Memories
A visit to Manila Ocean Park is sure to create unforgettable memories. Whether you're exploring the Oceanarium, meeting live penguins, immersing yourself in a Christmas village, getting captivated by graceful jellyfish, or learning about creepy crawlies, there is something for everyone to enjoy.
Visitors can rest assured that Manila Ocean Park is committed to the welfare of their marine creatures, with knowledgeable staff providing educational information throughout the park.
Plan your visit to Manila Ocean Park today and embark on an unforgettable experience filled with marine wonders and educational opportunities.