Hong Kong Reopens to Non-Residents as it Eases COVID Restrictions
The Hong Kong government lifts the two-year ban on non-residents entering Hong Kong starting May 1, 2022, according to a report by South China Morning Post. The opening will be accompanied by new regulations and modifications of certain quarantine standards.
The measures include requiring arriving passengers to take the rapid test, along with PCR, if applicable, on arrival and lowering the threshold for suspending incoming flights with Covid-19 infected passengers.
Check out the latest Hong Kong Travel Requirements for arriving Philippine travelers.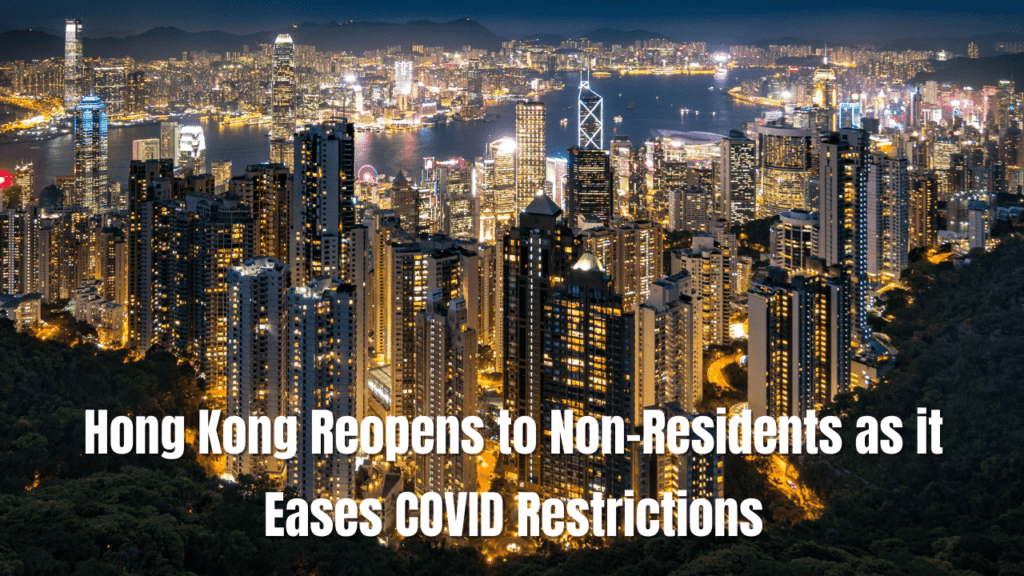 Here is what is announced about Hong Kong's reopening and its new rules:
Arriving Passengers Need to Undergo COVID Tests
According to the new regulation, as soon as tourists arrive in Hong Kong, they must undergo a rapid antigen test (RAT) and a polymerase chain reaction (PCR) test at the airport. The Food and Health Bureau stated that it was done to "help detect infected arriving visitors sooner."
They will not be permitted to leave the airport's "test and hold" area until they have received a negative RAT assessment, at which point they will be escorted to their quarantine hotel awaiting their PCR result.
The quarantine standards for visitors are the same as those for residents or citizens.
Inbound Flight Suspension and Route length were Reduced
Hong Kong is also making it simpler to halt a flight route, as a suspension will go into effect if five passengers test positive on arrival, up from the previous three. The government said it was aware of concerns that the old procedure had been "too harsh," causing disruptions to people's travel plans when they return to Hong Kong.
If at least five passengers on board are found to be Covid-19 positive after landing in Hong Kong airport, or if one is discovered infected and at least one or more fail to provide all required documents relating to their health condition and travel history, a ban will be implemented.
"Raising the bar for suspending inbound flights that carry coronavirus-infected passengers would lower the chance of suspension," according to sources. Furthermore, "The government believes that relaxing import restrictions since the start of the month has made the risks manageable."
Even the length of time for flight paths that are prohibited will be cut to five days from seven. These moves were seen and anticipated to be a little gesture to address the concerns of Hong Kong's airline sector.
Over 10 flights have been halted thus far. They include those operated by Cathay, Emirates, and Qatar Airways. In fact, British Airways Plc and Virgin Atlantic Airlines Ltd., among other airlines, have canceled their reservations for trips to Hong Kong throughout the latter half of the year.
Philippine Airlines, Cebu Pacific, and Air Asia Resume Flights to Hong Kong
With the lifting of the Hong Kong government of the two-year ban on non-residents entering the territory Philippine Airlines, Cebu Pacific, and AirAsia Philippines have announced that they will resume flights between Manila and Hong Kong, starting May 1, 2022.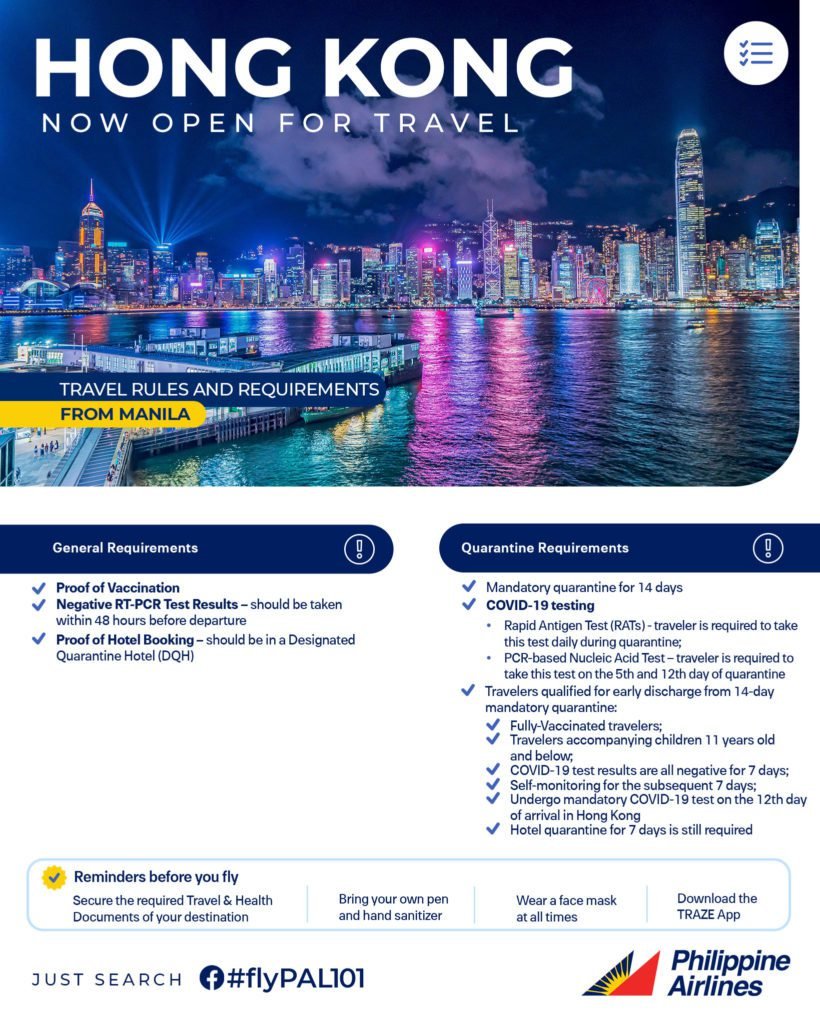 Flag carrier Philippine Airlines will operate its four-times-a-week service while Cebu Pacific will resume its daily service between Manila and Hong Kong. AirAsia Philippines on the other hand will resume its Manila-Hong Kong-Manila service with a once-a-week frequency (Sundays).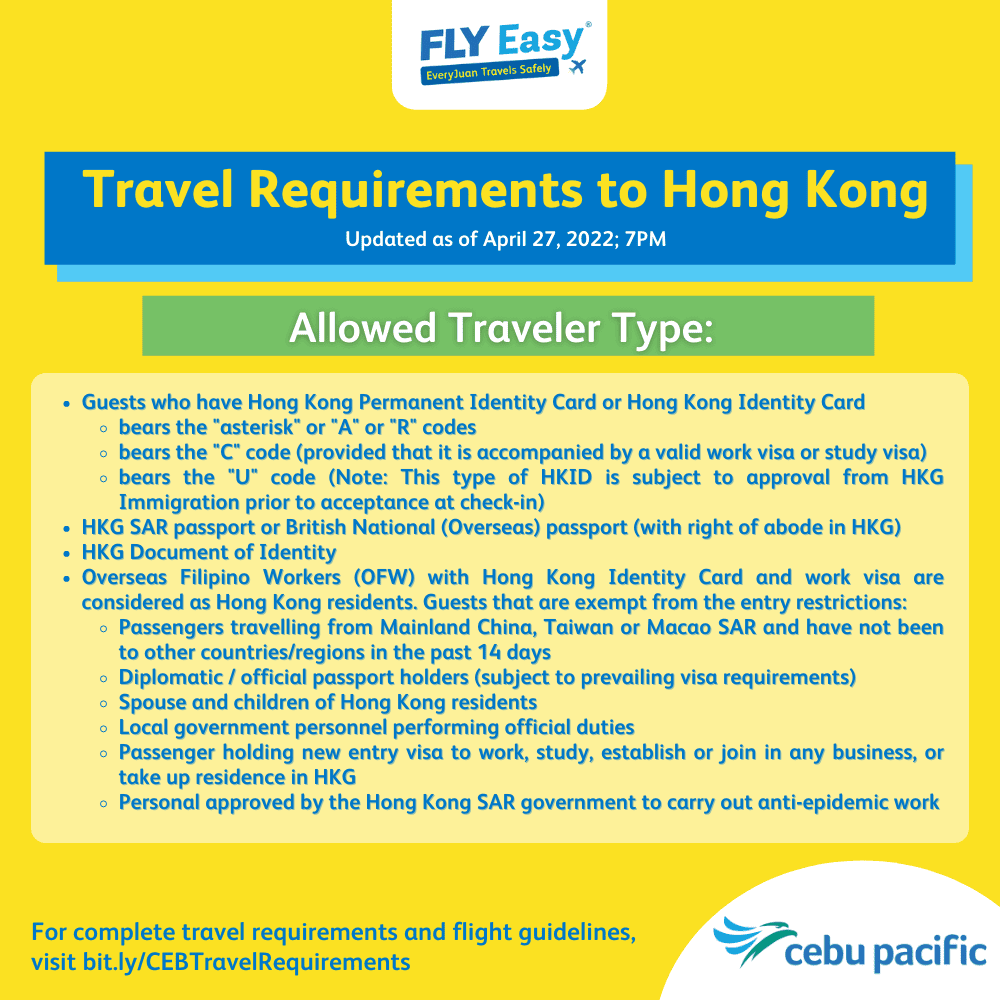 Both Philippine Airlines and Cebu Pacific have been flying to Hong Kong since the 1990s and have been hit hard by the COVID-19 pandemic, with passenger traffic going down by more than 90%. AirAsia Philippines has been flying the route since the mid 2010s.
The resumption of flights is seen as a boost to the tourism industries of both countries. It is also expected to contribute to the economic recovery of Hong Kong, which has been one of the hardest-hit economies in the world due to the pandemic.