Check out Latest Baguio City Travel and Tourist Spot Guide for 2022
With BiyaheFinder Baguio Travel Information, you'll have everything you need to make the most of your trip. This brief Travel Info contains all the information you need to know about amazing Baguio City, from land transport availability and promos, to where to stay and what attractions you can't miss. So if you're looking for information for our trip to Baguio City, look no further than Baguio Travel Guide by BiyaheFinder!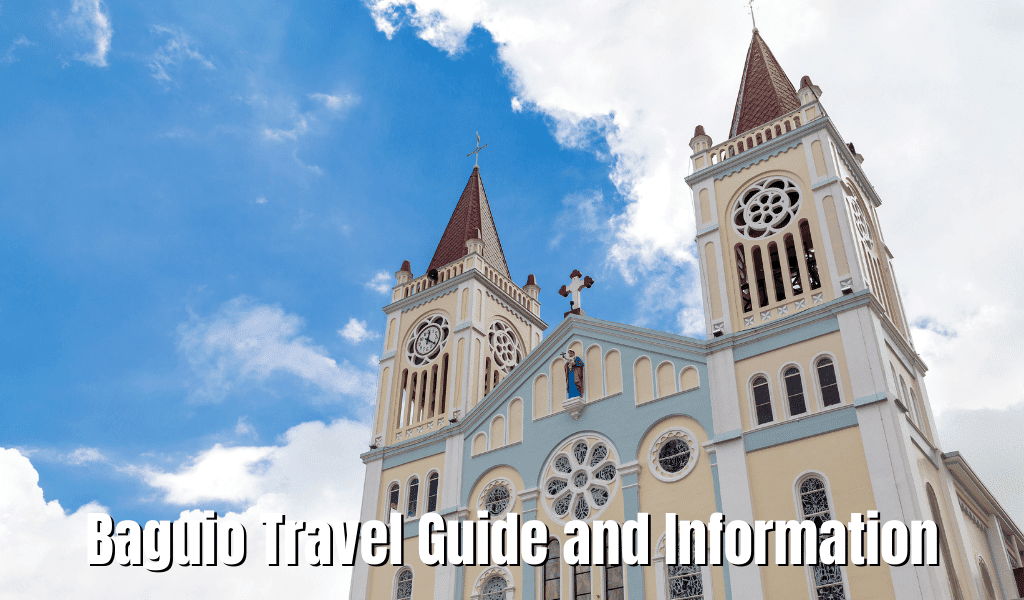 Baguio Travel Requirements
Baguio Travel: Best Hotels
Check out the best hotels in Baguio City as guest-rated on Agoda.com. The best Baguio Travel hotels rated in the platform are categorized according to value or budget (one to two stars) and mid-high end (three to five stars) hotels. Click on the link to check out the hotel photos, amenities, nightly rate, and room availability.
Best Time for Baguio Travel
Best Time to Visit Baguio
Reason to Visit Baguio during this time
November to March
Ideal weather (based on temperature and humidity by Championtraveler.com)
The city's average temperature is about the same throughout the year. Temperatures are pleasant all year with a good chance of rain approximately half of the time owing to humidity. Baguio City and Benguet are significantly more temperate than other parts of the Philippines. If you're searching for when it's nice and warm in Baguio, April, May, and June are typically the hottest months. Mid-April is generally when temperatures are at their warmest, with highs that range from 26°C to around 27°C on most days during this period.
February
Panagbenga
The Panagbenga or the "Baguio Flower Festival" started in 1994, is one of the largest and most successful festivals in the Philippines' Fiesta Calendar. Baguio, as the City of Flowers, is in full bloom with a month-long series of events highlighted by the Parade of Floats and Band and Streetdancing Competitions held on the last weekend of February. Highlights include landscape competitions, art exhibits, golf tournaments, flea markets, and simply a whole lot of fun activities for tourists and residents alike. The Panabenga, also known as the "Baguio Flower Festival," was started in 1994 and is one of the Philippines' biggest and most successful festivals. Baguio is known as the City of Flowers and thus holds its month-long program of activities that concludes with the Parade of Floats and Band and Streetdancing Competitions. Landscape competitions, art exhibits, golf tournaments, flea markets, and simply a lot of entertaining things for visitors and locals alike are among the events.

PMA Homecoming 
The illustrious alumni of the Philippines Military Academy celebrate an annual reunion that is characterized by parades, balls, and a lot of formality. The event is usually held on February 2nd. The event is organized by the alumni association and is an important part of the military calendar. It is a time for old friends to catch up and reminisce about their time at the academy. It is also an opportunity for the current crop of students to meet their idols and role models.
March or April (movable date)
Holy Week
With a huge surge of visitors coming to Baguio to escape harsh lowland temperatures and enjoy the city's pleasant weather, the Roman Catholic Holy Week starts the country's summer vacation festivities. Civic and business organizations prepare a variety of events for the enjoyment of everybody from young children to seniors.
September
Baguio Foundation Day
The founding of Baguio as the Summer Capital of the Philippines occurred on September 1, 1909, when it became a chartered city with art exhibits, parades, programs, cultural shows, and sister-city activities.
November to December
Baguio Arts Festival
The Baguio Arts Guild has organized the Baguio Arts Festival since 1989 with the aim of making Baguio City a premier destination for art and artists. Visual arts (photography, film, video, sculpture, and art installations) are covered; as well as performing arts (modern dance drama, music, poetry readings).
Fil-Am Golf Tournament
Hundreds, if not thousands, of golfers from the United States and the Philippines arrived at Camp John Hay and Baguio Country Club from mid-November to early December to play on twin golf courses.
December
The Philippines' Baguio is the busiest time for tourism in January, November, and December. Of course, also during the Roman Catholic Holy Week season when a large number of Filipinos go up to cool off. During these times, hotel and transport prices will be at their highest, but buying ahead of time can help you save money. July is not a popular month for tourists to visit Baguio. Those interested in visiting this period should plan ahead as it will be the cheapest month.
Baguio Travel: Transfers and Transportation
To and From Baguio Land Transport Services
Baguio City Tourist Spot Tours, Attractions, and Activities
24 Top Baguio Tourist Spots You Can Visit!
1. Tam-Awan Village
Tam-Awan Village was designed following local Ifugao villages so the community would know some areas in the localities from a vantage point. Chanum founded its foundation in 1998 and is located on a hillside and offers spectacular views of the South China Sea. You may also take time to explore a few viewing platforms around the town.
This town has an abundance of cultural exhibits and a variety of art visits attracting local and visiting artists. Join Village Guides and Bookshops for a workshop in drawing, woodcarving, or oil painting for an immersive experience. It offers delicious Cordillera food and wine for people with a choice from several hours' walking to the city's best shopping district.
2. The Mansion
This palace in Baguio was originally built primarily for military service and served as a summer house of the United States governors. A limited selection of museums and attractions are available at The Mansion but visitors cannot visit. It currently serves as its summer residence for current Philippine presidents. Its elegant central building combines Spanish Colonial Revival architecture making a great backdrop for photos taken in the house.
There are also photos of places close to the ornate iron wall gate and on the gorgeously manicured yard. A special visitor area is located at Mansion House Museum at which visitors can find Presidential Memories.
3. The Good Shepherd Convent
Nuns, as well as volunteers of the International Faithful of Good Shepherd Sisters, run the convent, while profits made by Good Shepherd benefit charities. Students of Mountain Maid Training Centre and Development Inc. developed the products in an initiative for the organization for poor women students from Kalinga and Bontoc.
Put a line up for 30 minutes to wait before your service will finish, but don't be disappointed when your requested item doesn't arrive yet. Though some photographers would like to photograph from the View Deck with the Cordillera Mountains to the top, they will have a splendid view of the peaks.
4. Baguio Night Market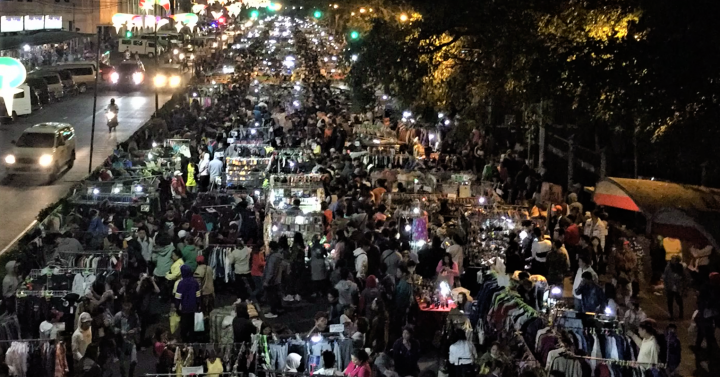 The Baguio night market provides shops that sell second-hand clothes. Between 10:00 AM and 10:00 AM parts of Harrison Road in East Burnham Park can be turned into flea markets. Ukay – Kikaya is a local name representing surplus products brought out elsewhere and distributed overseas.
When the shop has finished picking up an egg to serve as a snack in the east corner, this road leads from South Street to East Street and back towards the west. Rare vintage items are always worth buying or are still in their original condition unless the original item is sold. When I place my order online there are more of us.
5. Baguio City Public Market
The Baguio City Public Market is one of the busiest places in the city. It's a great place to find fresh produce, meat, fish, and other goodies. The market is also a great place to get a feel for the local culture. There's always something going on, and the vendors are friendly and welcoming.
The market is located in the heart of downtown Baguio, and it's easy to find. Just follow the crowds! Once you're there, you'll see rows and rows of stalls, each selling something different. It can be a bit overwhelming at first, but just take your time and wander around. You're sure to find something that catches your eye.
6. Bencab Museum
The BenCab Museum contains the archive of Philippine national artist Benedictiana Cabrera. Several exhibition spaces exist there, besides an exhibition facility. The museum includes many galleries with themed objects including one devoted entirely to Cordillera paintings on a specific site.
Highlights of the Museum, in general, are museums and artworks from national artist Sabel, with famous musings. Café Eabel serves recipes from the Cabrenera family using ingredients sourced from the museum. Erotica Gallery is also known as Indigo Gallery, where several paintings and sculptures explore sensuality.
Under the museum stretches an eco-trail for farms and gardens that highlights the indigenous architectural characteristic of Ifugao, balinga and bontoc islands. Ili-likha Artists Village is an artists/food hub hidden from the busy Session Road in Baguio. An enjoyable way to eat and drink in the museum. Many food stores serve interesting dinners in the vicinity.
His four-story private museum in Baguio displays his painting works, sculptures, and installations. The entrance fee covers the entrance to extensive gardens, with enchanting riverside and miniature waterfalls. The museum is just 15 minutes from the center of the jeeps to be found at the Baguio market.
The Artist himself arrives occasionally with his images or you might start a conversation as you get acquainted with them. The museum has an outdoor cafe Sabel, an antique stall, and gardens to observe Ifugao-based architecture, Kalinga, and Bontoc culture. Let's continue.
7. Asin Hot Springs
The Asin Hot Springs is located in Baguio, Philippines. They are natural hot springs that flow out of the ground at a temperature of about 104 degrees Fahrenheit. The springs are said to have healing properties, and many people come to soak in the pools for relief from various ailments.
The Asin Hot Springs is a beautiful sight, and they make for a relaxing and therapeutic experience. There are several pools of different sizes, and each one has its own unique characteristics. The water is a deep blue color and it is very refreshing to soak in. There are also several rocks around the pools that provide a place to rest your head or to use as a seat.
The Asin Hot Springs is definitely worth a visit if you are in the Baguio area. They offer a unique and relaxing experience that is not found anywhere else.
8. Bell Church
The Bell Church is a temple from the Chinese Filipino religious organization that is in La Trinidad, Benguet. This place is important for the local Chinese Filipino community. It is also one of the tourist sites in La Trinidad and Baguio.
The Bell Church was founded on August 4, 1960, in Benguet, when the area was still part of Mountain Province. It began with a group of Chinese people from Canton (now Guangzhou), led by Ng Pee.
Bell Church is the center at which the Baguio Chinese Filipinos live. The firm was set up by Chinese immigrant Ng Pee from the Canton region. The building focuses primarily on the Taoi construction however also has an amalgamation of Buddhist figures and uses ancient Chinese methods of construction. It's decorated with a pagoda, dragon statues, and lion statues.
The church is an architectural landmark and is decorated with five bell rings that decorate. There is an elegant moat lake for wishes. The central courtyard provides spectacular panoramic views from one side of the home.
9. Baguio Museum
The Baguio Museum is inspired by the architecture of Ifugao homes. The museum is made out of stone and wood, like an Ifugao home. It has a pyramid roof with two poles at the stair entrance that are like posts that hold up the floor in an Ifugao house.
The Baguio Museum resembles the traditional Ifugao house. The main room includes the craftsmanship from the Cordillera Provinces. The collection includes many native art objects from each tribe, traditional jewelry garments, fabric, or musical instruments surrounded by glass and covered in a textured cloth. More interesting are burial jars or wooden coffins, among these whose remains are authentic human mummified.
The collection also includes historical documents, which show what people's history has meant to them during their lifetime. Baguios represents Bengue Province.
10. Wright Park
Wright Park offers an open promenade filled with blossoms, a park lined with pine trees, and high stairways that take visitors back on a cycle tour loop. The long rectangular pond is named the "Pool of Pines", and this title would make no sense if it was so long the pond had pine trees on both sides.
It's one of the most popular places to visit on your vacation to Baguio. Are you going to an adventure with children? Friendly ponies are perfect for kids. Please ensure that each horse is staffed by an experienced handler who will take control of the horse in all its stages.
11. Ifugao Woodcarvers' Village
The Ifugao Wood Carvers Village holds the largest number of experienced Woodcarters in Baguio. Wood-carving is recognized for quality and craftsmanship among Cordillera tribes in these disciplines. A village known for its high-quality wooden carved stone walls.
In addition for those with smaller critical necklaces to large Igorot statues, you may be surprised by an amazing handwork selection. You can make souvenirs to help the local woodcrafts industry. The Woodcarver community showcases native artifacts and culture through wood carving.
12. La Trinidad Strawberry Farm
Fresh Strawberry is one of the favorite souvenirs at Baguio. For travel, on a family basis, your child can enjoy strawberry picking at The Trinidad Strawberry Farm in La Trinidad. From March through April strawberries can be retrieved during their harvest.
It is highly recommended to visit this strawberry farm in La Trinidad. One will enjoy the colorful fields and see how they grow their strawberries. It also helps local farmers through tourism, so it is good for them too.
13. Camp John Hay
Camp John Hay is a beautiful vacation destination located in Baguio City, Philippines. The camp is situated on a mountainside and offers stunning views of the surrounding area. There are plenty of activities to keep visitors entertained, including hiking, biking, and bird watching. lodging options at Camp John Hay include cabins, cottages, and apartments. There are also restaurants and bars on site.
Camp John Hay is the perfect place to get away from the hustle and bustle of city life and enjoy the beauty of nature. The fresh mountain air and tranquil setting are sure to rejuvenate and relax visitors. Whether you're looking for an adventurous vacation or a relaxing getaway, Camp John Hay is the perfect destination.
14. Baguio Cathedral
The Baguio Cathedral is a Roman Catholic cathedral located in the City of Baguio, Philippines. The cathedral is the seat of the Archbishop of the Archdiocese of Baguio. It is also the mother church of the Military Ordinariate of the Philippines.
The cathedral has NeoGothic architecture whose exteriors are decorated with roses to the east and stained-glass windows. During World War II, the building was a refugee center. The building is situated at the top of a mountain and gives visitors amazing views of Session Road.
The cathedral can be climbed in the 1024 steps and the path down to the top of the hill is easily accessible for people walking. The Baguio Cathedral is one of the most popular tourist destinations in Baguio City. It is a must-see for anyone visiting the city for the first time.
15. Baguio Botanical Garden
The garden was named in 2009 Centennial Park to celebrate Baguio's 100 years in the capital city. Exploring the Garden can be an adventure of its own, bringing you various sections of attractions at once. The botanical garden is filled with pines for an unusual purpose.
A garden provides a nursery for establishing native plants that can grow in a park or a nearby garden, eventually. The city park is also an urban green space with many green spaces. When it comes to woods/shrubs, it is possible to explore different areas at the same time.
16. Burnham Park
Burnham Park is an old park in the city of Baguio. It was designed by an American architect, Daniel Burnham.
The park's design is influenced by the City Beautiful movement. The park has a small pond in the middle and also sidewalks. In 2014, only the open field and Melvin Jones Grandstand adhere to Burnham's original design.
Boating into Burnham lagoon at sunset creates unforgettable adventures for scouting for loved ones. There are various boat rental sites here that are easy to use and allow cruising. Boating in Burnham lagoon is a great option for exploring the town and its attractions.
Explore park attractions for an enjoyable escape and cool breeze to avoid crowds.
17. Laperal White House
There are numerous ghost stories surrounding these locations. The Laperal White House has several historical locations that have been considered ghosty in terms of those deaths that took place during the First World War II.
A visit to haunted houses and locations, especially during Halloween, can be very interesting if a person loves to watch movies or just go for an adventure. Visit the famous haunting and ghost houses of Baguio. In the city grove, you can celebrate Halloween in fun.
18. Easter Weaving Room
The Easter Weaving Room in Baguio City is a traditional craft studio where local artisans produce beautiful hand-woven textiles. The studio is located in a converted garage and is full of looms of all sizes. The weavers create both traditional and contemporary designs, using natural dyes to achieve a wide range of colors.
The Easter Weaving Room is open to the public for tours and classes. Visitors can watch the weavers at work, learn about the process of hand-weaving, and purchase finished products. The studio also offers workshops for groups interested in learning more about this traditional craft.
The Easter weaving workshop uses an excellent quality item that may actually cost less than it cost. A unique handmade fabric, you have the opportunity to learn how to craft stunning fabric Montanosa. It's an enjoyable part of any day's adventure.
19. Stobosa Hillside Homes Artwork
The Stobosa Hillside Homes Artwork in Baguio is a community-based art project that was started in 2016. The project aims to engage the local community in the creative process and promote the growth of the arts scene in Baguio City.
The project has been spearheaded by artist Rommel Rodriguez, who has worked with a number of different mediums to create the various pieces that make up the artwork. Rodriguez enlisted the help of local residents, businesses, and organizations to help with the creation of the artwork.
So far, the project has produced a number of different pieces, including a mural, a set of sculptures, and a number of smaller paintings. The artwork has been installed in various locations around Baguio City, including at the Stobosa Hillside Homes, where it is currently on display.
The Stobosa Hillside Homes Artwork is an ongoing project, and Rodriguez plans to continue working on it for as long as there is interest from the community.
These beautifully decorated communal arts became an overnight ad hoc attraction and there'll also be excursions to La Trinidad Benguet.
20. Mines View Park
This popular visitor spot in Baguio is Mines View Park, which offers a stunning panorama view of the city. The village is around four kilometers from the city center and it is worth traveling there to see the sunrise.
Mines View Park sits on a ridge in northeastern Baguio. One of its primary attractions is a view soaring over Cordillera Mountain. Tourists can use traditional Ifugao clothing like bahagi (loincloth, blouse, or vest), headdresses, and carry swords and spears for capturing pictures.
You'll also get souvenir-branded items such as clothes, knitted clothes, and wooden gifts. It's not difficult to get the Taho vendor here because they have everything.
21. Ukay-Ukay Stores
Ukay-Ukay stores can be found all over Baguio City. They are usually small, cramped, and cluttered, but they offer a great variety of clothes and accessories at incredibly low prices. Most items are priced at around PHP 50 to 100, making it a great place to find cheap clothes for everyday wear.
The selection of clothes at Ukay-Ukay stores varies greatly, so it's always worth checking out a few different stores to see what's available. You'll find everything from fashionable clothes and accessories to everyday staples like t-shirts and jeans. There's definitely something for everyone at Ukay-Ukay stores in Baguio City.
22. Baguio Craft Brewery
Craft beer trends abound in Filipino society. Visit the Baguio Craft Brewery whose illuminated festival lights and wooden seats within it create a special environment for your taste experience. Craft beer is poured over 18 rotating bottles, and its major beer is strawberries. Their Bar chow uses fresh Ingredients found throughout the Cordillera region including tender chicken skin marinated with spicy Pinakurat vinegar.
23. Giant Lion's Head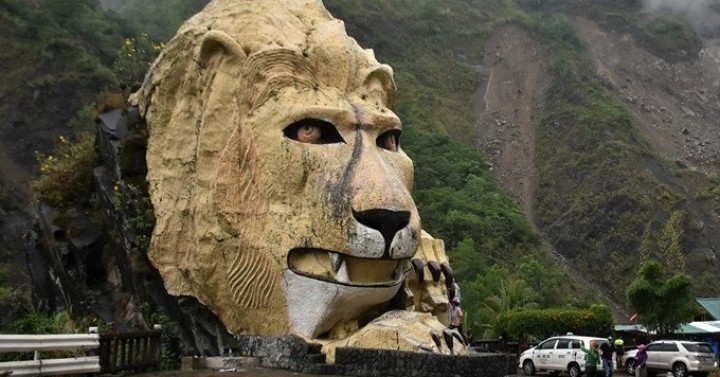 The Lion's Head is a statue on Kennon Road in the Philippines' Luzon region. The Lion's Head is a huge statue located near the Baguio-Tuba boundary at Camp 6, in the Philippines. It stands 12 meters tall and measures 12 meters in diameter.
The precursor of the man-made Lion's Head was a "huge rock" that was said to be "naturally formed like a lion," which was previously the landmark that visitors see as they travel toward Baguio City along Kennon Road.
The statue was originally gold and black, but it had been painted white and brown, or yellow, at various points in its history. It had also been restored after sustaining damage from vandals and an earthquake in northern Luzon in 1990.
24. Mt. Cloud Bookshop
Mt. Cloud Bookshop is located in Baguio City, Philippines. It is a small, but well-stocked bookshop that specializes in Philippine and Southeast Asian literature. The shop also carries a wide selection of English-language books, as well as a few souvenirs and postcards.
Mt. Cloud Bookshop is the perfect place to find rare and out-of-print books on Philippine and Southeast Asian literature. The staff is knowledgeable and always happy to help find whatever you're looking for. If you're looking for a good read while in Baguio City, be sure to check out Mt. Cloud Bookshop!
Other Travel Guides