Check out the Best Bohol Travel Guide and Information for 2022-2023
With BiyaheFinder Bohol Travel Information, you'll have everything you need to make the most of your trip. This brief Travel Info contains all the information you need to know about amazing Bohol, from flight availability and promos, to where to stay and what attractions you can't miss. So if you're looking for information for our trip to Bohol, look no further than Bohol Travel Guide by BiyaheFinder!
Bohol Travel Requirements
Bohol Travel: Flights Schedule
| Route | AirAsia Flight Schedule | Cebu Pacific Flight Schedule | Philippine Airlines Flight Schedule | Other Airlines |
| --- | --- | --- | --- | --- |
| Manila to Bohol | 3x daily | 39x weekly | 2x daily | |
| Bohol to Manila | 3x daily | 39x weekly | 2x daily | |
| Davao to Bohol | | 4x weekly | 5x a week (Mon, Tue, Thu, Fri, Sat) | |
| Bohol to Davao | | 4x weekly | 2x a week (Mon, Tue, Thu, Fri, Sat) | |
| Bohol to El Nido | | | | |
| El Nido to Bohol | | | | |
The flight schedule shown above was updated on November 1, 2022, for the Month of November 2022. Airlines frequently change their schedule without notice, so it is best always to check out the airlines' official websites.
Blank cells mean there are no flights for that particular route to and from Bohol-Panglao International Airport.
Bohol Travel: Promos and Seat Sales
| Route | AirAsia | Cebu Pacific | Philippine Airlines | Others |
| --- | --- | --- | --- | --- |
| Manila to Bohol | P460 | P288 | | |
| Bohol to Manila | | P288 | | |
| Davao to Bohol | | P288 | | |
| Bohol to Davao | | P288 | | |
| Bohol to El Nido | | | | |
| El Nido to Bohol | | | | |
| Cebu to Bohol | | | | |
| Bohol to Cebu | | | | |
For the latest promos appearing above, please click on the respective links below for more information like booking and travel periods:
Check out the Best Cebu Pacific Bohol Promos and Flights for 2022 to 2023.
Bohol Travel: Best Hotels
Check out the best hotels in Bohol as guest-rated on Agoda.com. The best Bohol Travel hotels rated in the platform are categorized according to value or budget (one to two stars) and mid-high end (three to five stars) hotels. Click on the link to check out the hotel photos, amenities, nightly rate, and room availability.
Bohol has many tourist spots that are worth visiting. If you want to go to Bohol, you will need to fly to the Tagbilaran Airport. Once you are there, you can find many places to stay. There are hotels and resorts near the beaches, or you can stay in Bohol City if you prefer. The cost of staying in Bohol will depend on where you choose to stay and how long you plan on staying. Bohol has many activities to keep you busy, so you could easily spend a week there and not get bored.
Best Time for Bohol Travel
Best Time to Visit Bohol
Reason to Visit Bohol during this time
Mid May to Mid June
Ideal weather (Championtraveler.com)
The average temperature in Bohol and Panglao varies little. Temperatures feel hot all year, with the possibility of rain throughout most of the year, owing to humidity. These are the weeks when the weather is at its best. If you're seeking the warmest time to visit Panglao, May, August, and then June is the most recommended months. However, if you would rather experience a more moderate climate with fewer crowds, December to February is the best time to visit Bohol and Panglao.
January
Ubi Festival  
The Ubi Festival is a tradition in Bohol that began in 2000 to commemorate the Ubi crop, which has become an agro-historical symbol for the island. The aim of the festival is to increase public awareness of the Ubi crop throughout the country. During this month-long celebration, various events and activities are organized to showcase Ubi as well as other goods manufactured using this root crop. Cultural presentations, seminars, and exhibits are common features of the event.
May
Saulog Festival (Tagbilaran City Fiesta)
Every May, Tagbilaran City marks the feast of Saint Joseph, its patron saint. The Tagbilaran City Fiesta is one of Bohol's most anticipated events, with a diverse range of exciting activities taking place over nine days preceding the celebration. Every night during the pre-festival week, fun-filled activities such as pageants and concerts are already being held. Locals and tourists alike are welcomed on the actual feast day with a variety of exciting activities and a generous spread of local delights.

Bolibong Kingking Festival
The Bolibong Kingking Festival is held on May 23 in Loboc. Its name is derived from a local phrase that refers to the rhythmic tapping of drums and gongs. In front of the image of Our Lady of Guadalupe, a dance ritual is performed along with the music produced by these instruments. This celebration of cultural dance and music also honors Loboc's customs and folklore.
July
Sandugo Festival
The Sandugo Festival, the most popular there is in Bohol, is a month-long event in Tagbilaran City, held every July. The festival celebrates the Treaty of Friendship between Bohol chieftain Datu Sikatuma and Spanish conquistador Miguel López de Legazpi which was sealed with a "Sandugo" ritual or blood compact, hence the name. This exciting festival includes trade and agricultural fairs, a flower and garden show, song festivals, beauty pageants, and street performances of Kuradang, a traditional Boholan dance.
August
Hudyaka sa Panglao Festival
The people of Panglao Island celebrate the feast of their patron saint, Saint Augustine, on August 28 every year. Hudyaka sa Panglao is a big dance festival that locals look forward to each year. The dance competition among the 10 barangays of the municipality is seen as the major attraction of the event.
December
Sambat Mascara Y Regatta Festival
The Sambat Mascara y Regatta Festival is held every year on the first Saturday of December to commemorate St. Francis Xavier in Loay, which is considered the town's main attraction. A market fair, musical competitions, street dancing, and the regatta at the mouth of Loboc River are some of the activities offered during this fun-filled celebration that is considered Loay's most important event.
The peak month for tourism in Panglao and Bohol is January, followed by September and May. Hotel costs and flights will be the most expensive during these months, however, advance reservations may save you money. In June, visitors are unlikely to visit Panglao. These are the least costly month to visit if you want to do so at these times.
Bohol Travel: Tours, Attractions and Activities
Bohol Travel: Transfers and Transportation
Ferries
How to go to Bohol from Manila
Go to Bohol from Manila by plane.
Bohol is located in the Central Visayas region of the Philippines and can be accessed by plane from Manila.
Fly to Tagbilaran City Airport, which is the main airport in Bohol.
Once you land in Tagbilaran City Airport, there are several ways you can get to your final destination in Bohol:
By taxi: Taxis are available at the airport and can take you directly to your destination
By bus: There are several bus companies that offer trips from the airport to different destinations in Bohol
By van: Vans are also available at the airport and can take you directly to your destination
17 Top Bohol Tourist Spots
The different tourist spots in Bohol are popular for a variety of reasons. Some attractions, like the Baclayon Church and Blood Compact Site, are historical landmarks that offer a glimpse into Bohol's past. Others, like the Tarsier Sanctuary and Dauis Church, are popular for their natural beauty. And finally, some attractions, like the Chocolate Hills and Danao Adventure Park, are simply fun for the whole family. No matter what your interests are, Bohol has something to offer. So why not visit Bohol yourself and experience all that it has to offer?
1. Baclayon Church
The Baclayon Church, or known as The Immaculate Conception of the Virgin Mary Parish Church, is a centuries-old church located in Bohol. Juan de Torres and Gabriel Sánchez established Baclayon in 1596, making it the oldest Christian settlement of Bohol.
The church has undergone several renovations over the years, especially after being severely damaged in an earthquake in 2013, but it still retains its original structure. It is a popular tourist spot because of its historical significance and beautiful architecture.
There are several things to see and do in the Baclayon Church, including exploring the interior of the church, viewing the religious artifacts on display, and taking a walk around the grounds of the church. The Baclayon Church is a must-see tourist spot in Bohol.
2. Blood Compact Site
The Bohol Blood Compact Site in Tagbilaran is one of Bohol's most popular tourist spots. It is the location where the first treaty of friendship was signed between the Spaniards and the Boholanos in 1565. This Tagbilaran tourist spot shows Sikatuna and Legazpi having the famed "Sandugo" moment.
The site's sculpture was created by National Artist Napoleon Abueva, who is also a Boholano. It's on an open and elevated dais showing five lifelike figures around a table with Legazpi and Sikatuna making toast, according to legend. Visitors are treated to an excellent perspective of the Bohol Sea and the island of Bohol's coast from the dais.
The Blood Compact Site is a Bohol tourist spot that is significant for its historical value. It is also a popular spot for taking photos, as the scenery is very picturesque.
3. Tarsier Sanctuary
One of the most popular Bohol tourist spots is the Philippine Tarsier and Wildlife Sanctuary. This is a large forest that is home to endangered tarsiers. These small primates, which are about 45 million years old, usually cling to low branches or the trunks of slim trees. They are very delicate and emotionally-sensitive creatures that get stressed easily. The sanctuary has a strict no-touching policy to protect the tarsiers.
The Philippine Tarsier Foundation established the tarsier refuge to safeguard this endangered species while also encouraging ecotourism. This endeavor is strognly-backed by the Philippines' Department of Tourism and Department of Environment & Natural Resources. 
There is also a visitor's center with an exhibition area, cafeteria, audiovisual room, research center full of tarsier-related information, library, conference rooms, and other facilities where you can learn more about these diminutive animals.
4. Dauis Church
Dauis Church is a Baroque-style church located in the town of Dauis, Bohol. It is one of the oldest churches in Bohol, having been built in 1740. The church is made of coral stones and has a unique architecture that is not found in other churches in Bohol. It is known for its beautiful stained glass windows and its intricate carvings.
The church is located on the shore of Panglao Island, opposite Tagbilaran City, on a small stretch of land. From the Mansasa seaside, one gets an excellent perspective of the church and convent from Baclayon to Tagbilaran. The approach from the Gov. Jacinto Borja Bridge offers a great perspective of this church as well.
The church of Our Lady of the Assumption, also known by its Spanish name, Nuestra Señora de la Asunción, was founded in 1697 and designated a National Historic Landmark by the National Historical Commission. Its stunning interiors are complemented by its neoclassical exteriors, making it a must-see spot on a Panglao tour.
5. Hinagdanan Cave
Hinagdanan Cave is one of Bohol's most visually stunning tourist attractions. It has a pool of clear water where you can swim beneath the amazing stalactites and stalagmites. The farmer who built a ladder to get into the cave inadvertently discovered it, hence the name. The light shines through the cave's entrance, making it possible to see everything inside.
The cave was used as a burial ground for Boholano chieftains. The cavern is also significant for historical reasons, as it was formerly used by locals to hide during World War II.
In addition to its natural beauty, Hinagdanan Cave is also home to a number of rare and endangered species of animals. The cave is home to the world's smallest bat, the Bohol fruit bat. The cave is also home to a number of snakes, including the Bohol blind snake and the Philippine cobra. Hinagdanan Cave is a great place to see Bohol's unique wildlife.
6. Bohol Bee Farm
The Bohol Bee Farm is an agricultural paradise on Panglao Island, Bohol, dedicated to bee rearing, organic farming, and nutritious eating. It is a working bee farm that produces honey, beeswax, and other bee-related products. The farm also has a museum that tells the story of Bohol's beekeeping industry.
Aside from producing a variety of agricultural products, the facility also includes a resort and restaurant where visitors may take time off from the city while helping local people earn money.
The Bohol Bee Farm is a secluded resort that has become a popular stop on itineraries to Panglao Island's Alona Beach. It's located on a cliff, where guests may while away the day relaxing with a view of the sea. The restaurant is one of the site's highlights. Just outside the eatery, The Buzzz Ice Cream serves delicious ice cream flavors such as malunggay, tomato, spicy ginger, and coconut on cones made from dried cassava.
7. Loboc River
The Loboc River is a river located in Bohol known for its picturesque scenery and its floating restaurants. The river is popular for swimming, canoeing, and kayaking. There are also several Bohol tourist spots located along its banks.
The famous Loboc River Cruise is a must-do activity on any Bohol tour. While traveling the Loboc River, your guides are likely to serve you a Filipino lunch buffet. Your cruise will arrive at a location where locals will play musical instruments and perform traditional dances midway through the journey.
8. Chocolate Hills
The Chocolate Hills are a geological formation located in Bohol. The hills are made of limestone and are covered in green grass. In summer when the grass is brown they resemble mounds of chocolate syrup dropped on ice cream, hence the name. The Chocolate Hills are a popular tourist spot and are Bohol's most famous attraction.
It is best known for its unique geological formations, which consist of over 1,000 cone-shaped hills. These hills change color throughout the year, depending on the season. In the dry season, they are chocolate-colored, while in the wet season, they turn green. Visitors to Bohol can get a 360-degree view of these hills from the Chocolate Hills Complex. There is also a viewing deck at this complex where you can take in the stunning scenery. The Chocolate Hills are spread out over 50 square kilometers and vary in size.
9. Danao Adventure Park
Danao Adventure Park is an amusement park located in Bohol. It is a popular spot for tourists who are looking for a fun day out. The park has a variety of rides and attractions, including a water park, a go-kart track, and a mini-golf course.
Bohol's top adventure destination for thrill-seekers since it has a wide variety of exciting activities to try. A Danao Adventure Park excursion might take you on a zipline, bungee jumping, and rappelling adventures. You can also play around with paramotoring, root climbing, and other river sports here.
10. Mag-Aso Falls
Bohol is well-known for its stunning natural scenery, and one of its most popular tourist attractions is the Mag-Aso Falls. Located just 20 kilometers from Tagbilaran City, the Mag-Aso Falls are a series of waterfalls hidden away in the forest of Barangay Can-omay.
The falls get their name from the 'aso' or smoke that is formed by the droplets of water, which resemble smoke rising from a fire. Of the 20 waterfalls in Bohol, the Mag-Aso Falls are the most accessible and less crowded, making them a must-see for anyone visiting the island. With its stunning natural beauty and convenient location, the Mag-Aso Falls are a Bohol must-see.
11. Tigbao Hanging Bridge
This is one of the most famous Bohol tourist spots on the island, often known as Tigbao Hanging Bridge, Twin Hanging Bridge, or simply Bambo Hanging Bridge in Bohol. The bridge hangs 83 feet above the Loboc River and links two barangays in the town.
This well-known hanging bridge, which often appears on a sightseeing itinerary in Bohol, is made of braided bamboo ropes and spans a gently flowing river. The views from the bridge are truly breathtaking, and it's a great place to take pictures. If you're looking for fun things to do in Bohol, be sure to add the Tigbao Hanging Bridge to your list!
12. Butterfly Garden in Bohol
The Bohol Butterfly Garden is a nature park located in Bohol. It is home to a variety of butterflies, as well as other animals and plants. The garden is a popular tourist spot, especially for those who are interested in butterflies and nature. There are more than 60 species of local butterflies that inhabit the place.
The Butterfly Sanctuary is near the Bilar Market and the Mahogany Man-made Forest. It is a kilometer away from the market and five minutes away from the forest. The sanctuary's goal is to help insects, and it gets its name from studies of local plants that have been hurt by illegal hunting and deforestation.
Things to see and do at Bohol Butterfly Garden include:
Viewing the garden's butterflies
Viewing the garden's other animals and plants
Learning about Bohol's butterfly species
13. Bilar Man-Made Forest
The Bilar Man-Made Forest is a man-made forest located in Bohol. It is a popular tourist spot because of its natural beauty. The forest is accessible by hiking a short distance from the main road.
The Man-made Forest is a 2-kilometer stretch of mahogany trees. This forest is special because the mahogany trees are all the same height, and their branches are spread out evenly. Their leaves are also very thick and designed well.
The man-made forest got its name because more than 50 years ago, the locals started a project to replant trees. They did this because of slash-and-burn farming, which had cleared the area of its trees. The project was successful and many tourists visit today to take pictures. However, people have been reminded of the dangers of the forest because cars often drive too fast near it.
14. Loay Traditional Boatbuilders Village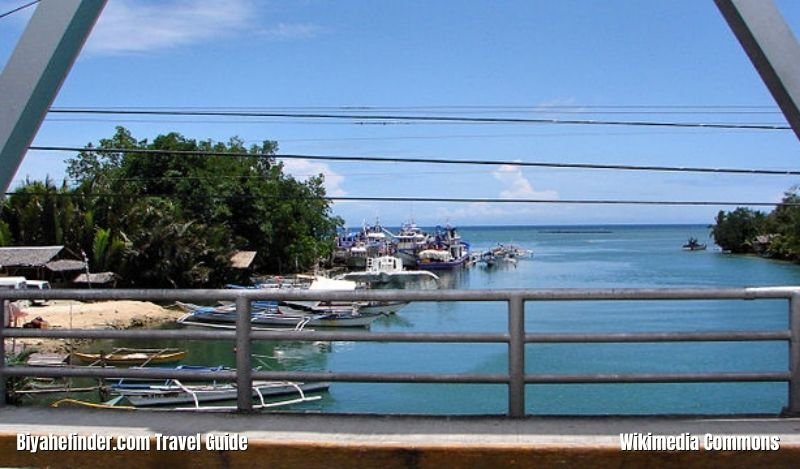 The Loay Traditional Boatbuilders Village is a village located in Bohol. It is home to a community of boat builders who have been crafting boats the traditional way for centuries. The village is a popular tourist spot, especially for those who are interested in traditional crafts.
Things to see and do at the Loay Traditional Boatbuilders Village include:
Viewing the boats being crafted by hand
Learning about the boatbuilding process
Buying a souvenir boat
15. Beaches of Panglao Island
The Beaches of Panglao Island are a series of beaches located on the island of Panglao. The beaches are a popular tourist spot, especially for those who are looking for a place to relax and enjoy the sun and sand.
These are the top beaches in Panglao Island:
Alona Beach
Alona Beach is Bohol island's top beach destination, where most five-star and luxury hotels in the Philippines, beachfront resorts, Bohol eateries, and nightlife are found. The long stretch of white sand and crystal blue waters at Alona Beach is well-known. Aside from tanning on the beach and participating in various Alona Beach activities like parasailing, banana boat rides, fly fishing, and UFO rides.
Momo Beach
Momo Beach is one of the less-crowded beaches on Panglao Island, making it a great place to get away from the hustle and bustle of tourist-heavy Bohol spots. The beach offers stunning views of the Bohol Sea, and its shallow waters make it a great place for swimming and snorkeling. A number of budget Bohol resorts and hotels can be found in this area, so you can easily find a place to stay.
Bagobo Beach
Bagobo Beach is a beautiful, uncrowded beach in Panglao Island, Bohol. It's notable for its beautiful white sand lined with towering coconut trees. Bagobo Beach is a great spot not just for swimming but also for divers and snorkelers. The clear waters offer great visibility for divers, and the many coral reefs make it a perfect spot for snorkeling. If you're looking for a beautiful, quiet beach to relax on during your next trip to Bohol, Bagobo Beach is the perfect place for you.
Dumaluan Beach
Dumaluan Beach is a must-see for any visitor to Bohol. Dumaluan Beach is considered to be an excellent alternative to the more famous Alona Beach. Dumaluan Beach is less crowded and has clear waters and white sand. A must-see in Dumaluan Beach is its stunning sunset. Dumaluan Beach is a great place to relax and enjoy the natural beauty of Bohol. This beach is highly recommended for any visitor to Bohol who wants to experience a less crowded and more natural beach.
Doljo Beach
In Bohol, the shore of Doljo Beach is a three-kilometer long low-key white sand beach. A quiet tropical retreat for tourists may be found here at the end of Panglao Island's top resorts, which provide a tranquil tropical escape. The water is shallow and clean, with moderate surf and excellent for swimming, making it ideal for relaxing and spending time with your friends and family in a peaceful and remote location. Despite its length, Doljo Beach is rarely crowded because it's little-known and off the beaten track. It's the ideal place to unwind with your buddies or loved ones in a peaceful and private atmosphere.
Bolod Beach
Bolod Beach in Bohol is a beautiful, sandy shoreline that's perfect for a family day out. The waters are shallow and calm, making it ideal for small children to paddle and play in. meanwhile, the long stretch of Bolod Beach is perfect for a beach picnic. Soak up the sun and enjoy the view with your friends or family. Bolod Beach is definitely the place to be if you're looking for a fun and relaxing day by the water.
Danao Beach
Danao Beach in Bohol is a top tourist destination for many reasons. First and foremost, Danao offers stunningly beautiful scenery. The white-sand beaches and azure waters are simply postcard-perfect. Danao is also known as a great diving spot because of its abundant and precious marine life. Danao's reefs are home to a wide variety of fish, coral, and other marine creatures. And, of course, Danao's resorts are world-class. You can find everything from 5-star luxury hotels to more budget-friendly options. No matter what your taste or budget, Danao has a resort that's perfect for you. So come and enjoy all that Danao has to offer! You won't be disappointed.
Things to see and do on the Beaches of Panglao Island include:
Sunbathing
Swimming
Snorkeling
Diving
Relaxing on the beach
16. Cambuhat Oyster Farm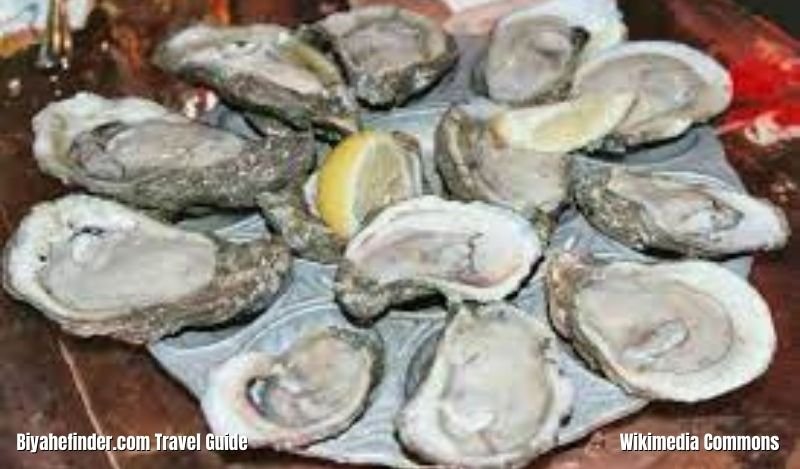 At the Cambuhat Oyster Farm, you can see oysters and other seafood. You can also eat there. They have a restaurant where you can order food. You can also buy seafood to cook at home.
It's in the municipality of Buenavista, Bohol. It is a part of an eco-friendly tourism business run by the Cambuhat Enterprise Development & Fisheries Association (CEDFA). On this excursion, tourists will learn about mangrove conservation as well.
17. Abatan River
The Abatan River, some 20 kilometers long and running through several small Bohol communities, is a popular tourist destination in Bohol. The river is known for its stunning natural beauty and its abundant and diverse wildlife. Visitors can enjoy swimming, fishing, and kayaking in the river's clean waters. The river is also home to a number of rare and endangered species of animals, including the Philippine crocodile and the Palawan bearcat.
In addition to its natural beauty, the Abatan River is also home to a number of cultural attractions. The river is home to a number of Boholano tribes, who live along its banks. The tribes are known for their unique culture and traditional dances. The Abatan River is a great place to learn about Bohol's rich culture and history.
Other Travel Guides