Bacolod Travel Information: Flights, Requirements, Hotels, Tours
With BiyaheFinder Bacolod Travel Information, you'll have everything you need to make the most of your trip to Bacolod. This brief Travel Info contains all the information you need to know about amazing Bacolod, from flight availability and promos, to where to stay and what attractions you can't miss. So if you're looking for information for our trip to Bacolod City, look no further than Bacolod Travel Guide by BiyaheFinder!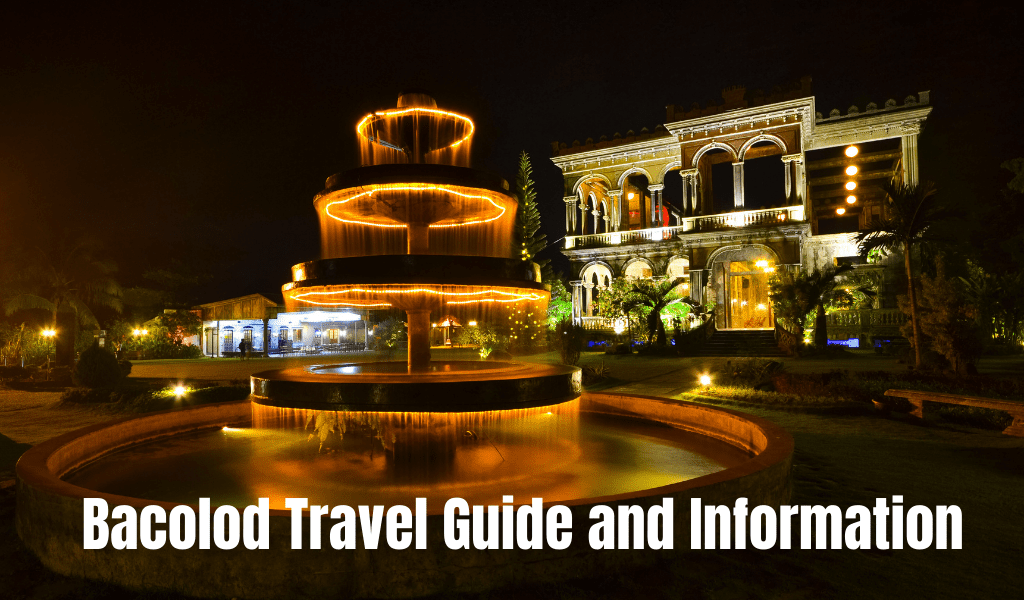 Bacolod Travel Requirements
Check out the travel requirements for Bacolod according to the different airlines flying to Bacolod City:
Bacolod Travel: Flights Schedule
The different airlines are constantly changing their flight schedules to and from Bacolod City in the light of travel restrictions and cancellations brought about by the pandemic.
Blank cells mean there are no flights for that particular route to and from Bacolod City.
| Route | AirAsia Flight Schedule | Cebu Pacific Flight Schedule | Philippine Airlines Flight Schedule |
| --- | --- | --- | --- |
| Manila to Bacolod | 2x daily; 3xdaily (May 5, 6, 7, 10, 12, 14) | 5x daily | 5x daily |
| Bacolod to Manila | 2x daily; 3xdaily (May 5, 6, 7, 10, 12, 14) | 6x daily | 5x daily |
| Cebu to Bacolod | | Daily | 4x a week (Mon, Wed, Fri, Sun) |
| Bacolod to Cebu | | Daily | 4x a week (Mon, Wed, Fri, Sun) |
The flight schedule shown above was updated on May 4, 2022, for the Month of May 2022. Airlines frequently change their schedule without notice so it is best to always check out the airlines' official websites.
Check out Cebu Pacific Manila to Bacolod Flights Promos for 2022 to 2023
Bacolod Travel: Promos and Seat Sales
Check out the latest promos to and from Bacolod City. Blank cells mean the particular airline does not have any promos going to or coming from Bacolod City.
| Route | AirAsia | Cebu Pacific | Philippine Airlines | AirSWIFT |
| --- | --- | --- | --- | --- |
| Manila to Bacolod | P588 | P1 | | |
| Bacolod to Manila | P588 | P1 | | |
| Cebu to Bacolod | | P1 | | |
| Bacolod to Cebu | | P1 | | |
For the latest promos appearing above, please click on the respective links below for more information like booking and travel periods:
Bacolod Travel: Best Hotels
Check out the best hotels in Bacolod City as rated by Agoda, the best hotel booking platform in the Philippines and Asia. The best Bacolod Travel hotels rated in the platform are categorized according to value or budget (one to two stars), mid-end (three to four stars), and high-end (five stars). Click on the link to check out the hotel photos, amenities, nightly rate, and room availability.
Bacolod Travel: Tours, Attractions and Activities
Bacolod Travel: Transfers and Transportation
To and From Bacolod Ferry Services
Bacolod Travel Tourist Spots and Attractions
The Ruins (Mansion)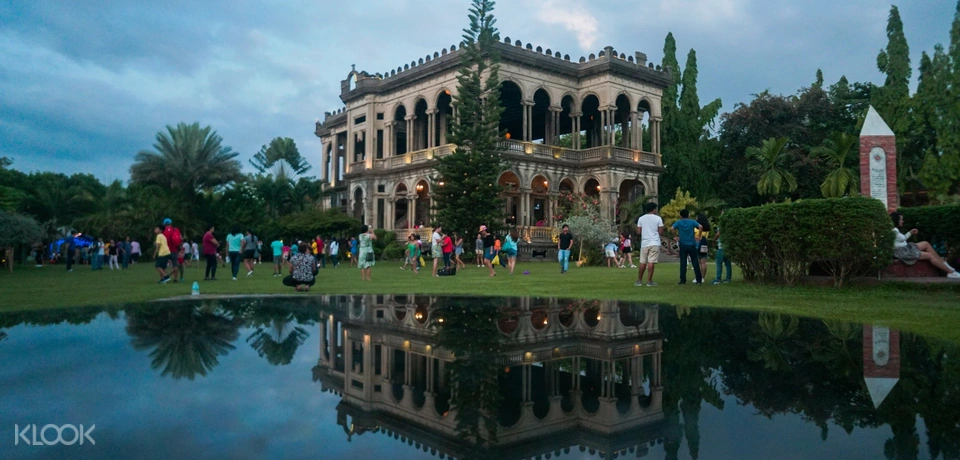 The Ruins, Bacolod City's most famous attraction, is located on top of a hill and declared a UNESCO World Heritage Site. Find out the love story of Don Mariano Ledesma Lacson and Maria Braga through The Ruins, which was burned during the war and now serves as a prominent historic place in Bacolod. He had their initials carved on every post of the mansion to prove his undying devotion to Maria. The two Ms, facing each other, signify Mariano and Maria.
The Negros Museum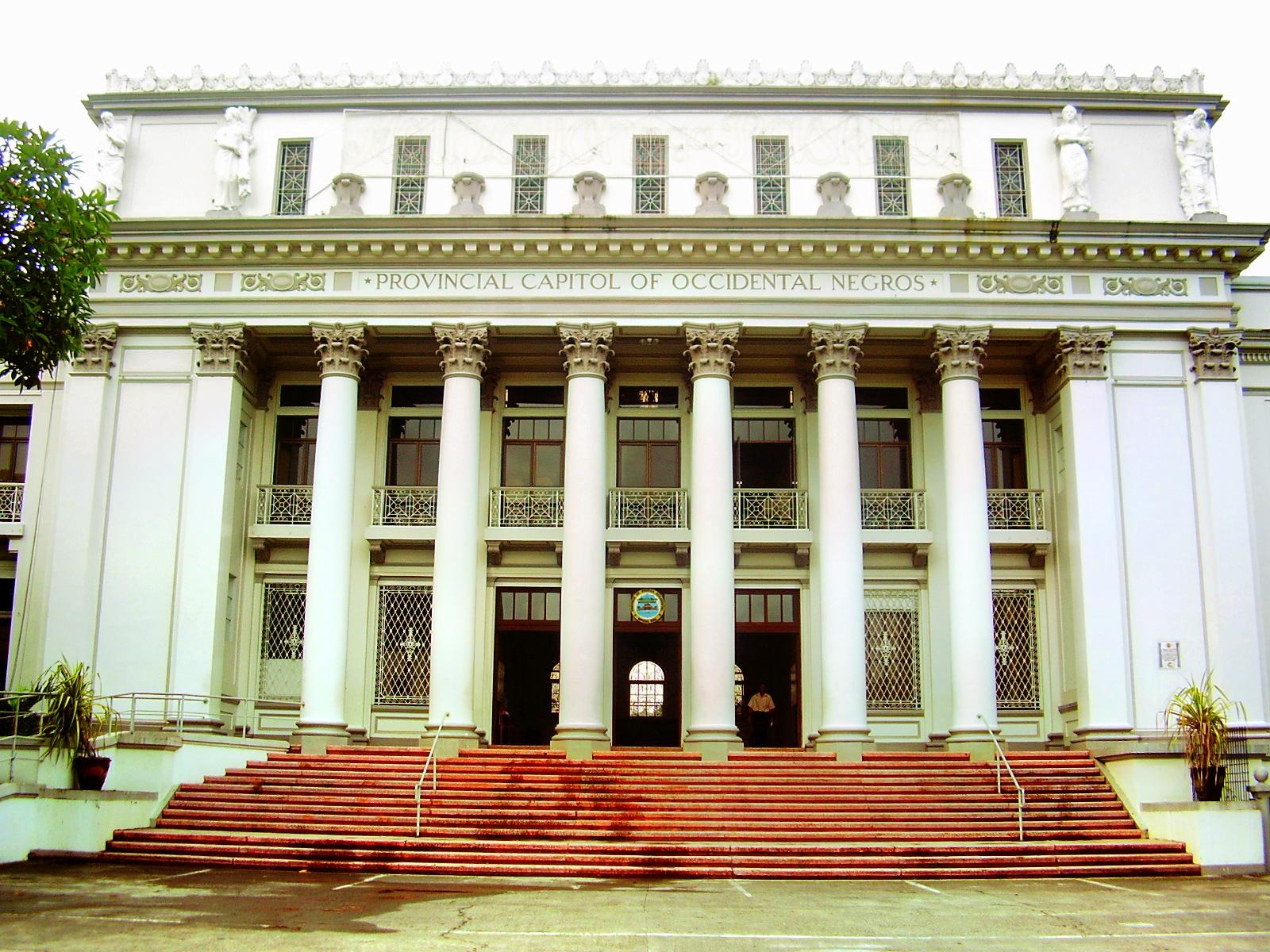 The Negros Museum, which was completed in 1925 and designed by the architect Melendrez Sabio, is a museum that highlights the province's history. It's next to the Hall of Justice, three minutes from the Provincial Capitol. The Negros Museum is the finest Bacolod City tourist attraction to visit if you want to learn more about the island. It contains ancient historical relics and contemporary local artworks that represent events from Negros Islands and periods throughout history.
Don Salvador Benedicto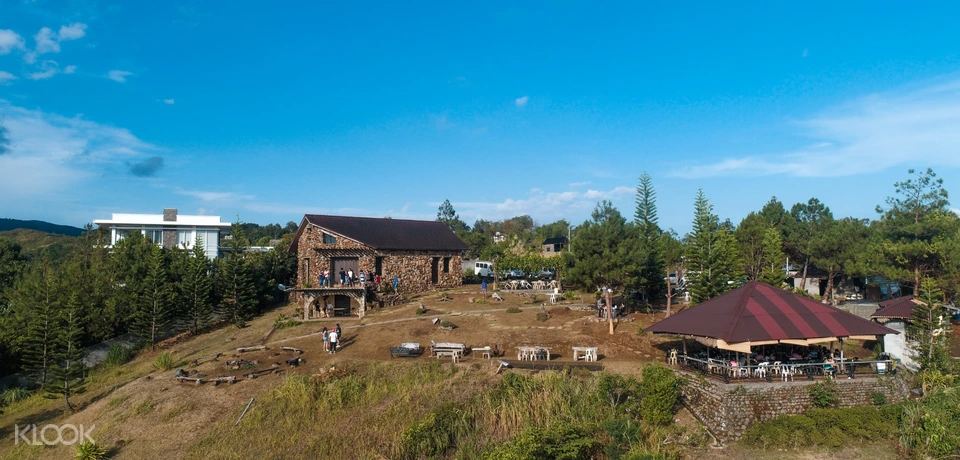 Don Salvador Benedicto, which is known as "the little Baguio," has one of the coolest climates in the province. This municipality serves as a beautiful backdrop for this mountain community located at an elevation of 1,400 meters above sea level. With its towering pine trees, lush forest, and vibrant mountains, it's no wonder that Don Salvador Benedicto is regarded as one of the most attractive sites in the province. Although much about the place is stunning to behold, it also contains notable landmarks such as the Lantawan or Viewing Deck, which overlooks Malatan-og waterfalls, Villa Ica's verdant and nature-centric environment, among other notable sites.
Ilaya Highland Resort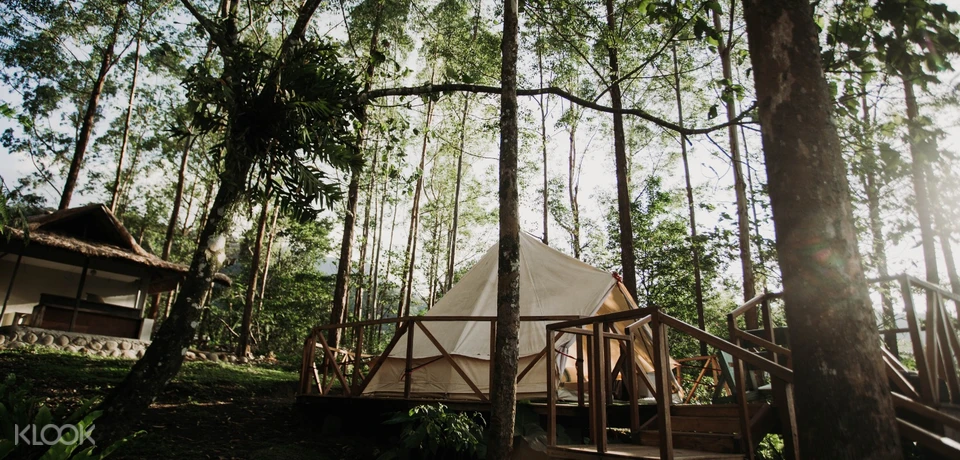 The newest addition to the growing number of mountain resorts in the province is Ilaya Highland Resort. The Balinese-inspired architectural elements of Ilaya and its lovely landscaped garden stand out among the existing Patag facilities, which are mostly basic. Ilaya is situated in such a perfect location that you can enjoy a gorgeous view of the mountains, Silay's lowlands, and even Panay Island in the distance. Simply reclining at the foot of the infinity pool, breathing in the fresh air, and taking in the sights might be quite soothing.
Manokan (Chicken) Country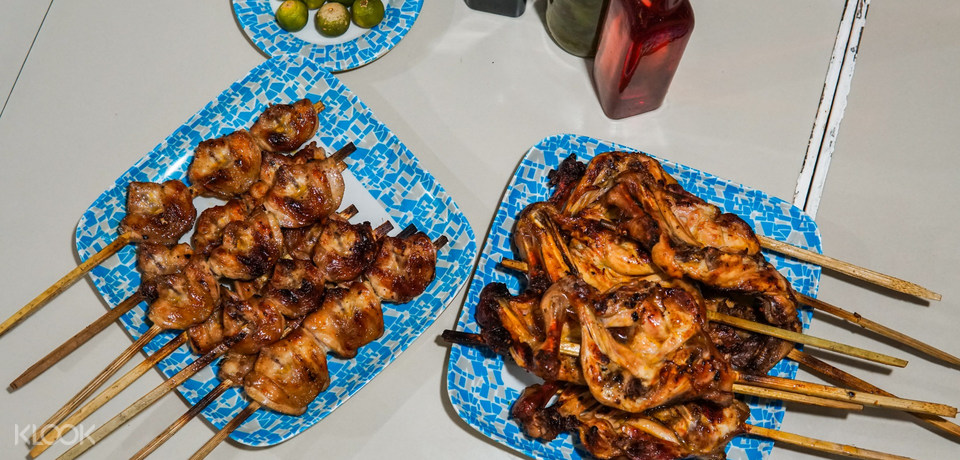 It would be a crime to visit Bacolod and miss out on its delectable dishes, such as the famous chicken inasal. Manokan Country is located just outside SM Bacolod, a food market with stalls that serve Bacolod's front-runner in the culinary scene, chicken inasal (roasted chicken). Aida's Restaurant is generally occupied by a jam-packed crowd of locals and tourists, making it the best choice among these stalls.
Laguerta Vintage Glass Museum
The Laguerta Vintage Glass Museum is a must-see for any tourist visiting Bacolod, which is located in Punta Taytay. They have a collection that begins with decanters and extends through decorative items, dinnerware, commemorative plates, and Victorian lamps. Thus, the visual and aesthetic impacts of this selection are really amazing. Tomas Claridad Casiano is a known floral designer from Beverly Hills, Los Angeles who gathered this collection.
Campuestohan Highlands Resort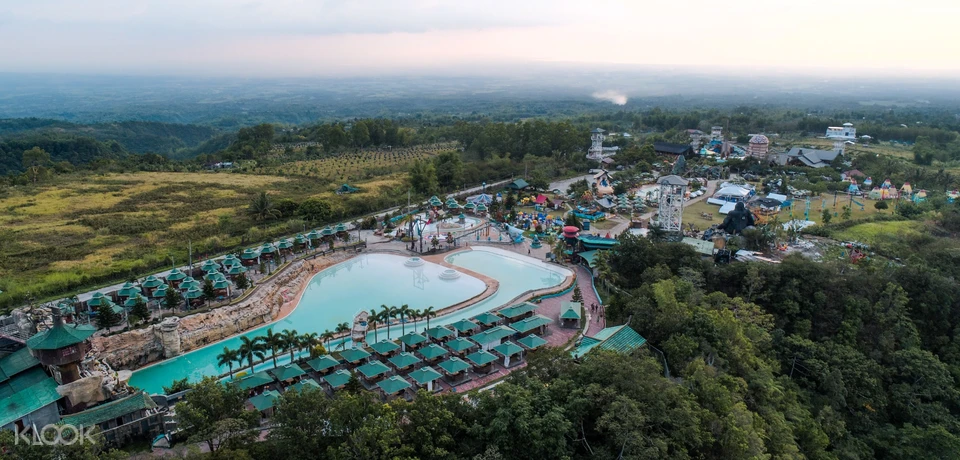 Campuestohan Highlands Resort is a rural theme park on a 5-hectare highland with mountains that sit just outside Bacolod. It features a variety of Native American-themed tepees, each accommodating up to 6 people. This place has something for everyone: playgrounds and a pool for the youngsters, a spa and a coffee shop for the seniors, and extreme activities such as ziplining and sky cycling for those who want an adrenaline rush.
Mambukal Mountain Resort
The Mambukal Mountain Resort is initially built by a Japanese and draws its natural beauty from a vast mountain river that cascades through seven waterfalls. Hot sulfur springs and warm dipping pools dot the park's uneven terrain, adding to the area's appeal as a bathing destination. Everything at this resort is connected to nature in some way.
Lakawon Island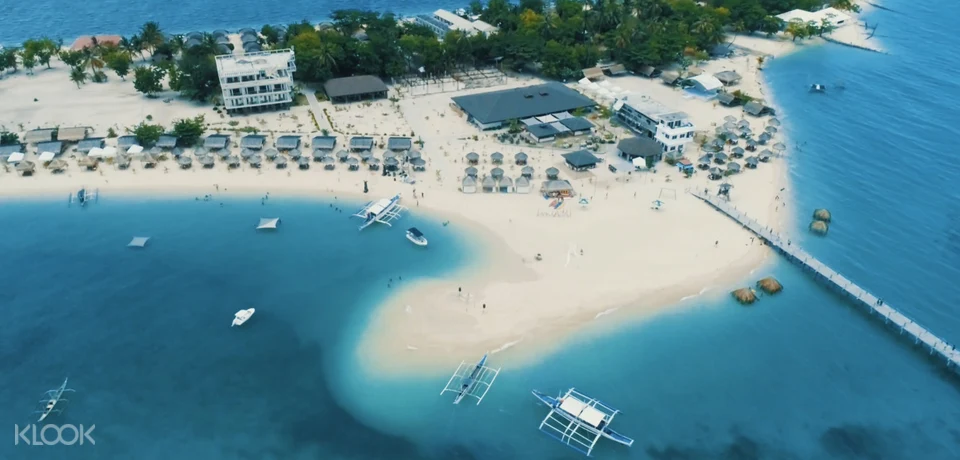 The Island of Lakawon, also known as Llacaon, is a banana-shaped island located off the coast of Cadiz with a 13-hectare surface area. The island's white sand beach resort, family-owned and run, attracts both local and international visitors. So, if you're seeking Bacolod beach tourist attractions, stop by the beautiful Lakawon Island. This is an excellent spot for people who want to get out of town quickly. On the 13-hectare banana-shaped island lies Asia's most extensive floating bar, also known as "The Floating Bar." The island is known for its pristine white sand and transparent blue water.
Balay Negrense
The Balay Negrense, Hiligaynon for Negrense House, also known as Victor Fernandez Gaston Ancestral Home, is a museum in Silay City, near Bacolod City, depicting the lifestyle of a late 19th-century Negrense sugar baron. It is notable for being the first museum in the province of Negros Occidental to be built. This home is an excellent example of Spanish-era Bahay na Bato architecture with a stone ground floor and wooden second floor. The inside presentation includes various handcrafted items and antiques collected over time.
San Sebastian Cathedral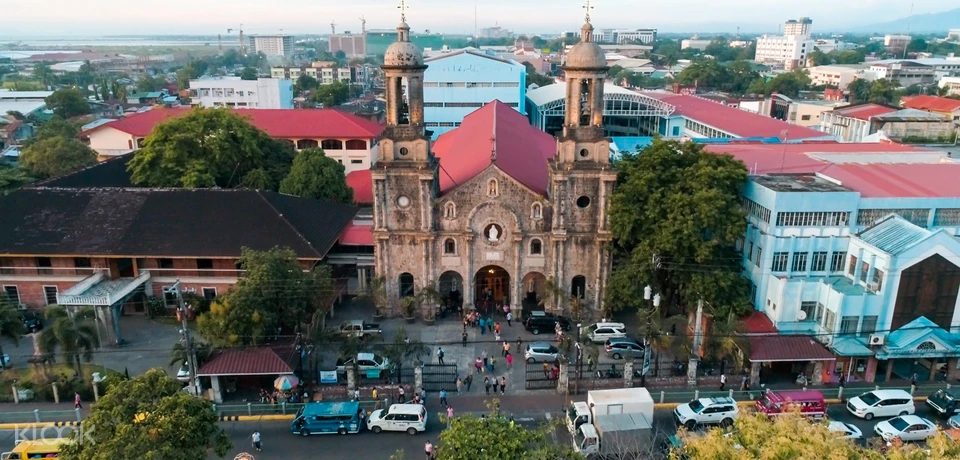 The San Sebastian Cathedral is a 19th-century Roman Catholic cathedral in Bacolod. It serves as the diocesan see of the Roman Catholic Diocese of Bacolod. In 1882, it was opened to the public, and it now contains the Bishop's Palace within its grounds. The Philippine Historical Committee considers it a significant historical landmark because of its architecture.
Bernardino Jalandoni Museum
The Bernardino Jalandoni Museum, also known as the Bernardino Jalandoni House, is a must-see tourist attraction in Silay City, Philippines. It is the original home of Don Bernardino and Doña Ysabel Jalandoni. Because of its bright pink paint that draws attention immediately, it has been dubbed the "Pink House." The memorabilia from the Jalandonis' history are on display at the museum. According to portions of its architecture, pieces have come from Mindoro and Germany.
Pulang Tubig Falls
The Pulang Tubig Falls is in the Northern Negros Natural Park, a protected area in Silay City's northern mountainous forest region. If you'd like to rest on Bacolod Beach but still appreciate the gift of water, this natural wonder is for you. It was named due to the color of the water that flowed from the falls during Japanese rule. It was claimed that a Japanese headquarters sat atop the mountain and that the waters became red due to soldiers' blood.
Pope John Paul II Tower
The Pope John Paul II Tower was erected on the same site where the Pope had held a ceremony before a crowd of almost a million persons on February 20, 1981. This is where Pope John Paul II delivered one of his most impassioned speeches for the poor. The tower has seven levels, each with its photographs and mementos of Pope John Paul II.
New Government Center
The New Government Center, known as just NGC, is now one of Bacolod City's newest attractions. It stands on a 5-hectare lot owned by Fernando F. Gonzaga, Inc. and Angela Estate, Inc., donated in July 2010 to replace the old City Hall on Araneta-Luriaga Streets. Joggers visit the grounds of the New Government Center, pet owners with their dogs, friends, and family hanging out together, among other things. It's also been famous for corporate shoots and workshops for photographers.
Other Travel Guides