Siargao Travel Information: Flights, Requirements, Hotels, Top Tourist Spots
With BiyaheFinder Siargao Travel Information, you'll have everything you need to make the most of your trip. This brief Travel Info contains all the information you need to know about amazing Siargao, Surigao del Norte, from flight availability and promos, to where to stay and what attractions you can't miss. So if you're looking for information for your trip to Siargao, look no further than Siargao Travel Guide by BiyaheFinder!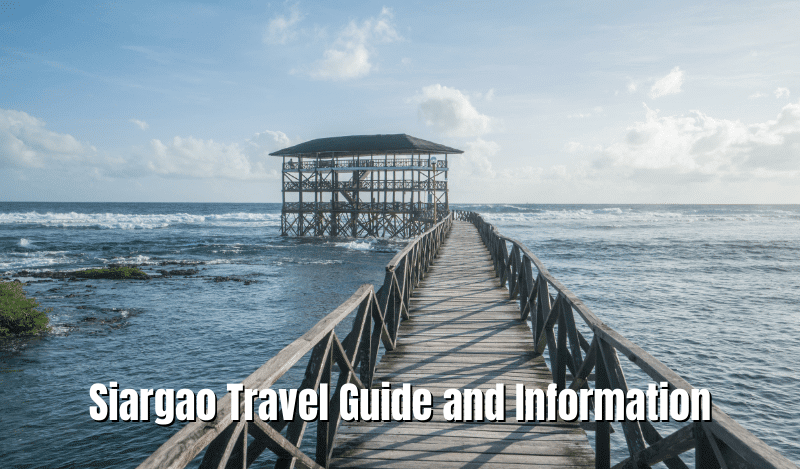 Siargao Travel Requirements
Siargao Travel: Flights Schedule
| Route | AirAsia Flight Schedule | Cebu Pacific Flight Schedule | Philippine Airlines Flight Schedule | Other Airlines |
| --- | --- | --- | --- | --- |
| Manila to Siargao | | 11x weekly | 11x a week (Daily, with 2 flights every Thu, Fri, Sat, Sun) | |
| Siargao to Manila | | 11x weekly | 11x a week (Daily, with 2 flights every Thu, Fri, Sat, Sun) | |
| Cebu to Siargao | | 2x daily | Daily | |
| Siargao to Cebu | | 2x daily | Daily | |
The different airlines are constantly changing their flight schedules to and from Siargao in the light of travel restrictions and cancellations brought about by the pandemic.
Blank cells mean there are no flights for that particular route to and from Siargao, Surigao del Norte.
Siargao Travel: Tours, Attractions, and Activities
Surfing at Cloud 9 – Known as one of the best surfing spots in the world, Cloud 9 offers perfect waves for both professional and beginner surfers. Set against a stunning backdrop of palm-fringed beaches, this is a must-visit spot for surf enthusiasts.
Sugba Lagoon – A hidden gem in Siargao, Sugba Lagoon features crystal clear turquoise waters surrounded by lush greenery. Visitors can enjoy swimming, kayaking, paddleboarding, and cliff jumping in this idyllic paradise.
Magpupungko Rock Pools – Located along the coast, these natural rock pools are formed during low tide, revealing stunning turquoise and emerald-colored water. You can swim in the pools, go cliff jumping, or simply relax and take in the breathtaking views.
Island Hopping – Siargao is surrounded by smaller islands, such as Naked Island, Daku Island, and Guyam Island. Visitors can explore these pristine islands, go snorkeling, enjoy a beach picnic, and soak up the tropical vibes.
Taktak Falls – Situated in Santa Monica, Taktak Falls is a beautiful waterfall nestled in a lush jungle. The trek to the falls is an adventure in itself, and once you reach the cascades, you can swim in the refreshing water while immersing yourself in nature.
Maasin River – A mesmerizing natural spring, Maasin River is perfect for a relaxing swim or simply cooling off. The river is surrounded by towering trees, adding to its enchanting ambiance. Bamboo rafts are available for rent for a unique river experience.
Sohoton Cove – Located in the nearby island of Bucas Grande, Sohoton Cove is a pristine marine sanctuary. Here, you can explore enchanting caves, swim with stingless jellyfish, and marvel at the stunning rock formations. This is a truly unforgettable experience.
Visit the Palm Tree Swing – Found on a quiet beach in Siargao, the famous palm tree swing offers a great photo opportunity with magnificent views. This simple yet charming swing epitomizes the island's laid-back atmosphere.
Explore the Coconut Plantations – Siargao is famous for its sprawling coconut plantations. Rent a motorbike or bicycle and take a leisurely ride through these lush plantations, immersing yourself in the island's natural beauty.
Sunset Chasing at Cloud 9 Boardwalk – End your day at the iconic Cloud 9 Boardwalk, where you can witness mesmerizing sunsets while savoring the cool ocean breeze. The boardwalk is lined with quaint shops and restaurants, making it the perfect spot to relax and unwind.
Siargao Travel: Best Hotels
Check out the best hotels in Siargao as guest-rated on Agoda.com. The best Siargao Travel hotels rated on the platform are categorized according to value or budget (one to two stars) and mid-high end (three to five stars) hotels. Click on the link to check out the hotel photos, amenities, nightly rate, and room availability.
Siargao Travel: Transfers and Transportation
To and From Siargao Ferry Services
Check Out Other Siargao Tour Reviews
Other Travel Guides