Cebu Pacific Malaysia Network Expanded; CEB Resumes Kota Kinabalu Flights
Cebu Pacific Malaysia Flights Increased – Cebu Pacific, the leading Philippines airline, is resuming flights to Kota Kinabalu, increasing the number of international destinations the company flies to 19.
Aside from Kota Kinabalu, Cebu Pacific provides scheduled flights to the following international destinations: Bali, Bangkok, Brunei, Dubai, Fukuoka (Narita), Nagoya (Chubu), Osaka (Kansai), Guangzhou (Guangdong Int'l), Hong Kong, Jakarta, Kuala Lumpur, Seoul, Singapore, Sydney(Secondary), Taipei, and Vietnam (Ho Chi Minh).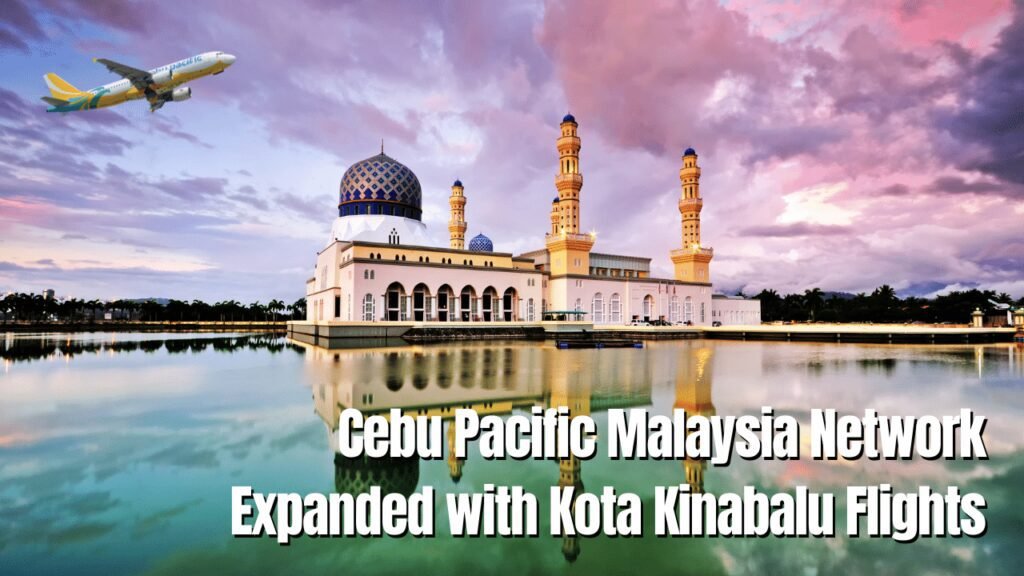 Cebu Pacific Malaysia Flights to Kota Kinabalu
Cebu Pacific Malaysia flights to Kota Kinabalu will operate twice a week on Mondays and Fridays, with return flights every Tuesday and Saturday, starting from October 31, 2022.
5J 733 will take off from Manila at 11:25 pm, and land in Kota Kinabalu at 1:50 am. The return flight, 5J 734, will leave the Kota Kinabalu International Airport at 2:35 am and return to NAIA Terminal 3 at 4:40 am.
"We invite EveryJuan to experience another side of Malaysia. Adventure seekers will be delighted, from island hopping to nature tripping to trekking – our Cebu Pacific Malaysia flight resumption to Sabah will make all of these possibilities accessible," said Xander Lao, CEB's Chief Commercial Officer.
To identify their COVID-19 risk status, all visitors to Kota Kinabalu must download and register for the MySejahtera mobile app. Before leaving the Philippines, all passengers must print and complete the Bureau of Immigration form.
"Due to the expansion of more destinations loosening travel restrictions, such as the Philippines, flying back to the country has become easier for more passengers. They no longer need to submit pre-flight COVID-19 test results on arrival and can skip quarantine," Lao added.
Cebu Pacific Air started its Manila-Kuala Lumpur service in 2007 with five weekly flights. The airline increased the frequency of daily flights in 2010. Cebu Pacific also used to operate flights from Clark to Kuala Lumpur before the COVID-19 pandemic.
Cebu Pacific is currently operating 88% of its systemwide capacity pre-pandemic. The airline flies to 34 domestic and 19 international destinations with a 100% fully vaccinated crew and 95% who have been boosted – all to ensure the safety and convenience of every Juan flying Cebu Pacific.
Cebu Pacific Quick Links
Cebu Pacific Latest Promos