Best Cebu Pacific Butuan Promos and Flights for 2022 to 2023
Cebu Pacific Butuan Promos and Flights Alerts: Cebu Pacific is the perfect airline for anyone looking for a cheap and convenient way to travel to Butuan, Agusan del Norte, and the Caraga region. The airline is known for its low fares and great service for flights to Butuan from various origins in the Philippines. With Cebu Pacific, you'll get great deals on your flight plus all the amenities you need, enough baggage allowance, and more. Whether you're planning a solo trip or taking the whole family along, Cebu Pacific has something to suit everyone's needs.
Latest Cebu Pacific Butuan to Manila and Manila to Butuan Promos
These are the latest Cebu Pacific Butuan to Manila and vice versa promos and seat sales from various origins. If the table is empty, it means that there are no current promos for this route.
| Route | Cebu Pacific Promos |
| --- | --- |
| Manila to Butuan | P288 |
| Butuan to Manila | P288 |
| Cebu to Butuan | P288 |
| Butuan to Cebu | P288 |
For the latest promos appearing above, please click on the respective links below for more information like booking and travel periods:
Cebu Pacific Butuan Promos flight info including origin, destination, and flight rates as announced from Cebu Pacific Promo Page.
Cebu Pacific Butuan to Manila and Manila to Butuan Promos Terms and Conditions
Quoted Cebu Pacific Butuan promos are one-way base fare tickets inclusive of a 7 kg hand-carry luggage/baggage allowance. Still, they do not include Web Administration Fee, 12% value-added tax (VAT), airport terminal fee, and fuel surcharges.
Cebu Pacific Butuan Promo tickets and fares have limited availability and are non-refundable. However, these are rebookable but subject to the following rebooking and other fees: P1,500 for domestic flights, P2,300 for short-haul, and P2,800 for long haul tickets plus fare difference (between previous and rebooked trips).
For the travelers' convenience, flight trip alterations, availing of prepaid baggage allowance for checked-in baggage, and self-check-in services can be availed up to four (4) hours before the scheduled flights.
Promo Fares offered are limited and are non-refundable but rebookable subject to fees and charges.
For the latest Cebu Pacific Promo alerts, please feel free to subscribe to Cebu Pacific Air Philippines by Email.
For flight bookings/inquiries, guests can go to Cebu Pacific Air Official Site, or call the reservation hotlines +632-8702-0888 (Manila) or (032) 230-8888 (Cebu).
For other Cebu Pacific Promos from different origins, click on the airport hub you will be coming from Manila, Cebu Davao, or Iloilo.
Updated Cebu Pacific Manila to Butuan and Butuan to Manila Flight Schedules
Cebu Pacific is constantly changing its flight schedules to and from Butuan in light of travel restrictions and cancellations brought about by the pandemic.
Blank cells mean there are no current flights for that particular route (Manila to Butuan and Butuan to Manila.
| Route | Distance | Duration | Cebu Pacific Flight Schedule |
| --- | --- | --- | --- |
| Manila to Butuan | 786 km | 85 - 120 min | 6x daily |
| Butuan to Manila | 786 km | 85 - 120 min | 6x daily |
| Cebu to Butuan | 224 km | 55 - 70 min | 16x weekly |
| Butuan to Cebu | 224 km | 55 - 70 min | 16x weekly |
The flight schedule shown above was updated on November 1, 2022, for the Month of November 2022. Airlines frequently change their schedule without notice, so it is best always to check out the airlines' official websites.
Plan and book your Cebu Pacific Boracay flights and vice versa at the Cebu Pacific Air Official Website.  Here is how to book online. Or check out the list of Cebu Pacific offices in Butuan.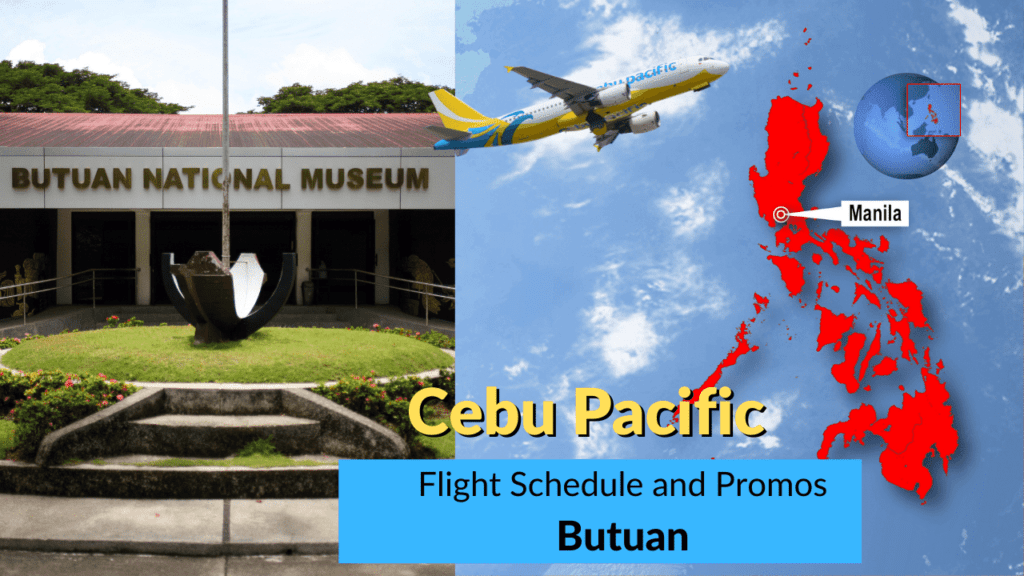 Check out the Updated Butuan Travel Requirements
Check out the travel requirements for Butuan according to the Cebu Pacific:
Hurry, check this promo out and buy your tickets now before seats run out!
About Butuan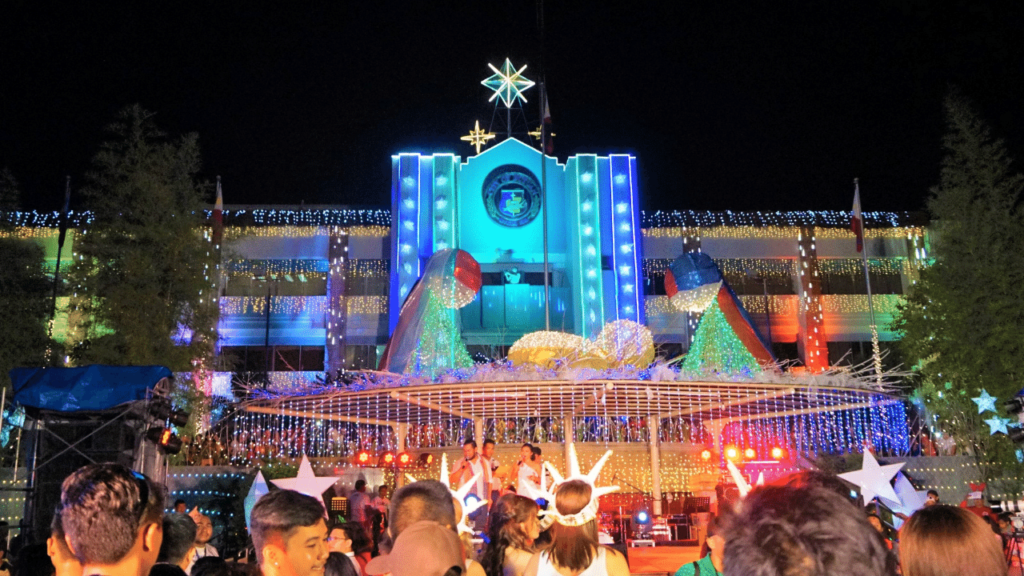 Butuan is a great destination to visit because it offers something for everyone. If you are looking for a relaxing beach vacation, Butuan has some of the best beaches in the Philippines. If you are interested in history and culture, Butuan is home to some of the country's most interesting historical sites. And if you are looking for an adventure, Butuan has plenty of outdoor activities to choose from.
Butuan is also a great value destination. Accommodations, food, and transportation are all very affordable compared to other destinations in the Philippines. Plus, there is always something to do in Butuan, so you can easily find a good deal on flights and hotels.
So if you are looking for an amazing travel destination that has something for everyone, be sure to check out Butuan. You won't be disappointed!
About Butuan and Cebu Pacific
Cebu Pacific is one of the most popular airlines in the Philippines because it offers affordable rates without compromising quality and comfort. It has become a trusted name in Philippine aviation because its flights are on time and its services reliable.
Cebu Pacific's hubs are located at the Manila International Airport and Mactan-Cebu International Airport. The airline has a strong presence in both airports, with a total of 16 flights departing from Manila every day and 14 flights departing from Cebu.
In 2015, Cebu Pacific carried more than 22 million passengers on domestic and international routes. The airline continues to grow in popularity and is now one of the most well-known airlines in the Philippines.
Cebu Pacific is one of the largest airlines in the Philippines, with a fleet of more than 30 planes. The airline offers flights to more than 60 destinations, including Butuan.
Butuan is located on the northeastern coast of Mindanao and is home to a population of more than half a million people. The city is an important commercial and transportation center and is served by Cebu Pacific flights from Manila and other cities in the Philippines like Cebu.
Cebu Pacific has been flying to Butuan since 2007 when it launched its service from Manila. Cebu Pacific Butuan flights are several flights per day between the two cities, making it easy for passengers to travel between them.
Cebu Pacific is committed to providing affordable, reliable, and convenient air travel to the people of the Philippines, and Butuan is an important part of that commitment. By flying to Butuan, Cebu Pacific provides residents with a convenient way to travel to and from the city and connects them with the rest of the Philippines.
Cebu Pacific Quick Links