Check out the Cheapest Cebu Pacific Singapore Promos for 2022-2023
Are you looking for the cheapest Cebu Pacific Singapore Promos for your next trip? If so, you're in luck!
If you're looking for a quick and convenient way to travel between Manila and Singapore, look no further than the Cebu Pacific Singapore and Manila flight. This international route departs from Manila International Airport (NAIA), located in the capital of the Philippines, and arrives at Changi airport in Singapore, one of the largest and busiest airports in Southeast Asia.
With a flight distance of just over 1,400 miles, this route takes between 3 and 4 hours depending on direct or indirect routing. And with direct flights available several times a day, you'll always have plenty of options when it comes to booking your Cebu pacific Singapore ticket. Whether you're traveling for business or pleasure, this is definitely one flight that shouldn't be missed! So why wait? Book your seat today and explore all that Singapore has to offer.
Latest Cebu Pacific Singapore Promos
These are the latest promos to and from Singapore by Cebu Pacific. If the table is empty, it means that there are no current promos for this route.
| Route | Cebu Pacific Promos |
| --- | --- |
| Manila to Singapore | P3209 (all-in) |
| Singapore to Manila | P3209 (all-in) |
| Cebu to Singapore | P3594 (all-in) |
| Singapore to Cebu | P3594 (all-in) |
For the latest promos appearing above, please click on the respective links below for more information like booking and travel periods:
Cebu Pacific Singapore Promos to and from Manila flight info including origin, destination, and flight rates as announced from Cebu Pacific Promo Page.
Updated Cebu Pacific Singapore Flight Schedule
Cebu Pacific is constantly changing its flight schedules to and from Singapore in the light of travel restrictions and cancellations brought about by the pandemic.
Blank cells mean there are no flights for that particular route to and from the Island City State of Singapore.
| Route | Distance | Duration | Cebu Pacific Flight Schedule |
| --- | --- | --- | --- |
| Manila to Singapore | 2373 km | 3 hr 30 min | 4x daily |
| Singapore to Manila | 2373 km | 3 hr 30 min | 4x daily |
| Cebu to Singapore | 2421 km | 3 hr 55 min | Daily |
| Singapore to Cebu | 2421 km | 3 hr 55 min | Daily |
Plan and book your Cebu Pacific Singapore flights at the Cebu Pacific Air Official Website.  Here is how to book online. Or check out the list of Cebu Pacific offices in Singapore.
Check out the Updated Singapore Travel Requirements
Check out the travel requirements for Singapore according to the different airlines flying to the island city-state:
Click here if you are looking for Cebu Pacific Office in Singapore? Limited seats are available.  Hurry, check this promo out and buy your tickets now before seats run out!
Cebu Pacific Singapore Seat Sale Terms and Conditions:
Quoted INTERNATIONAL one-way base fares are inclusive of 7 kg hand-carry baggage allowance, but exclusive of Web Admin Fees for short-haul and long haul flights, respectively, and Php550 International Terminal Fee and Fuel Surcharge.
Cebu Pacific Singapore Promo fares have limited availability and are non-refundable. However, these are rebookable but subject to the following rebooking and other fees: P1,500 for domestic flights, P2,300 for short-haul, and P2,800 for long haul tickets plus fare difference (between previous and rebooked trips).
For the travelers' convenience, flight alterations, availing of prepaid baggage allowance for checked-in baggage, and self-check-in services can be availed up to four (4) hours before the scheduled flight.
For the latest Cebu Pacific Promo alerts, please feel free to subscribe to Cebu Pacific Air Philippines by Email.
For flight bookings/inquiries, guests can go to Cebu Pacific Air Official Site, or call the reservation hotlines +632-8702-0888 (Manila) or (032) 230-8888 (Cebu).
For other Cebu Pacific Promos from different origins, click on the airport hub you will be coming from Manila, Cebu Davao or Iloilo.
Cebu Pacific Singapore Frequently Asked Questions
What terminal is Cebu Pacific in Singapore International Airport?
All Cebu Pacific flights from Singapore arrive and depart from Terminal 1 of Singapore Changi Airport (SIN).
What terminal does Cebu Pacific use in Manila?
All international and domestic Cebu Pacific flights depart and arrive at Terminal 3. All domestic Cebu Pacific flights with flight numbers beginning with 5J depart and arrive at Terminal 3, while all overseas Cebu Pacific flights depart from there as well. On the other hand, CebGo flights, or flight numbers starting with DG, on the other hand, depart and arrive at Terminal 4.
Is Cebu Pacific Vaccinated Travel Lane (VTL) flight to Singapore?
Starting March 3, 2022, all Cebu Pacific flights from Manila to Singapore have been approved as VTL flights. These flights are for fully vaccinated guests only.
Can I fly from the Philippines to Singapore?
Where are the Cebu Pacific Offices in Singapore?
About Singapore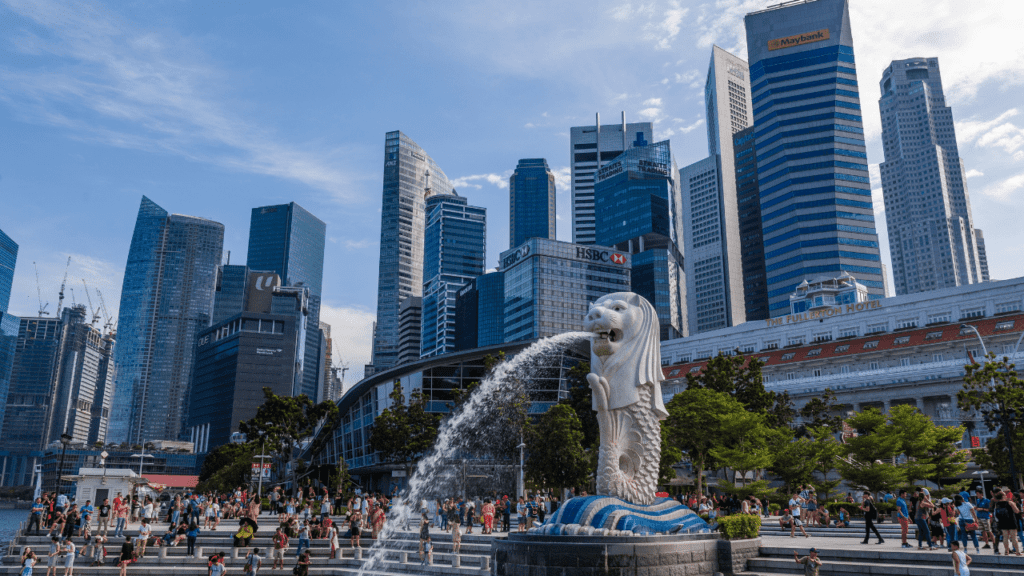 Singapore is a popular travel destination for many reasons. The city-state is home to diverse cultures, world-class shopping and dining, and plenty of tourist attractions. Whether you're looking for a quiet getaway or an action-packed vacation, Singapore has something for everyone.
Some of the top attractions in Singapore include the Singapore Zoo, Marina Bay Sands casino and hotel, and Universal Studios Singapore. The island country is also home to a number of beautiful temples and gardens, such as the National Orchid Garden and Gardens by the Bay. No matter what your interests are, you're sure to find something to enjoy in Singapore.
In addition to its many attractions, Singapore is also a very safe and easy place to visit. The city boasts clean streets, excellent public transportation, and a welcoming atmosphere. Whatever your reason for visiting Singapore, you're sure to have an incredible time exploring this beautiful and exciting travel destination.
Singapore and Cebu Pacific
Cebu Pacific, one of the largest airlines in the Philippines, has been operating in Singapore since 2013. Before the pandemic, the airline offers direct flights from Singapore to Cebu, Clark, Davao, Iloilo, and Manila. Cebu Pacific is known for its low fares and friendly service, making it a popular choice for travelers in Southeast Asia.
The airline has a number of promotional offers available for passengers traveling to Singapore. For example, Cebu Pacific is currently offering a 50% discount on all tickets to Manila. This offer is valid for travel from now until December 31, 2017.
If you're looking for a cheap way to get to Singapore, be sure to check out Cebu Pacific's website for special deals and promotions. With Cebu Pacific, you can enjoy all that Singapore has to offer without spending a fortune on airfare.
Cebu Pacific Quick Links
Cebu Pacific Latest Promos