A Complete Travel Guide for Boracay in 2023
Imagine yourself stepping onto the white sandy beaches of Boracay in 2023. This popular tourist destination in the Philippines is famous for its stunning beaches and thrilling water sports activities. In this complete travel guide, you will find everything you need to know about visiting Boracay, from the best time to go to transportation options and accommodation recommendations.
To make the most of your trip, planning your visit is important during the optimal time. This guide provides valuable insights on when to avoid the peak season to save money and tips on Wi-Fi connectivity, ATMs, and using drones in Boracay. Rest assured, Boracay is a tourist-friendly and safe destination, highlighting the importance of your safety throughout the guide. When it comes to getting to Boracay, you'll find detailed instructions on various transportation methods from different cities, making it easier for you to choose the option that suits you best. From swimming and island hopping to land tours and water sports, the guide also suggests an array of exciting activities and attractions to explore in Boracay. With additional recommendations for related travel blogs and destinations in the Philippines, you'll be able to plan an unforgettable trip to Boracay in 2023.
A Complete Travel Guide for Boracay in 2023
Best Time to Visit
Boracay, an idyllic island paradise in the Philippines, offers breathtaking beaches and a vibrant tourist scene. To make the most of your trip, it's essential to plan your visit for the best time.
Avoiding Peak Season
Peak season in Boracay typically falls between November and May, with December and January being the busiest months. If you prefer to avoid the crowds and enjoy a more tranquil experience, consider visiting during the shoulder seasons of June to October. The weather may be slightly unpredictable during these months, but you'll have the advantage of fewer tourists and lower hotel rates.
Saving Money during Low Season
If you're a budget-conscious traveler, visiting during the low season can help you save money. Many hotels and resorts offer discounted rates from June to October to attract visitors despite the occasional rain showers. Take advantage of these deals to get the best value for your money while enjoying the beauty of Boracay.
Travel Requirements for 2023
Before jetting off to Boracay, it's crucial to be aware of the travel requirements for 2023. These requirements may change, so it's essential to stay updated and check with the relevant authorities before your trip.
Presenting Travel Documents upon Entry
As of 2023, travelers visiting Boracay must present a valid passport with a minimum validity of six months. In addition to your passport, you may be required to provide an entry visa, depending on your nationality. Ensure you have all the necessary travel documents to avoid any complications upon entry.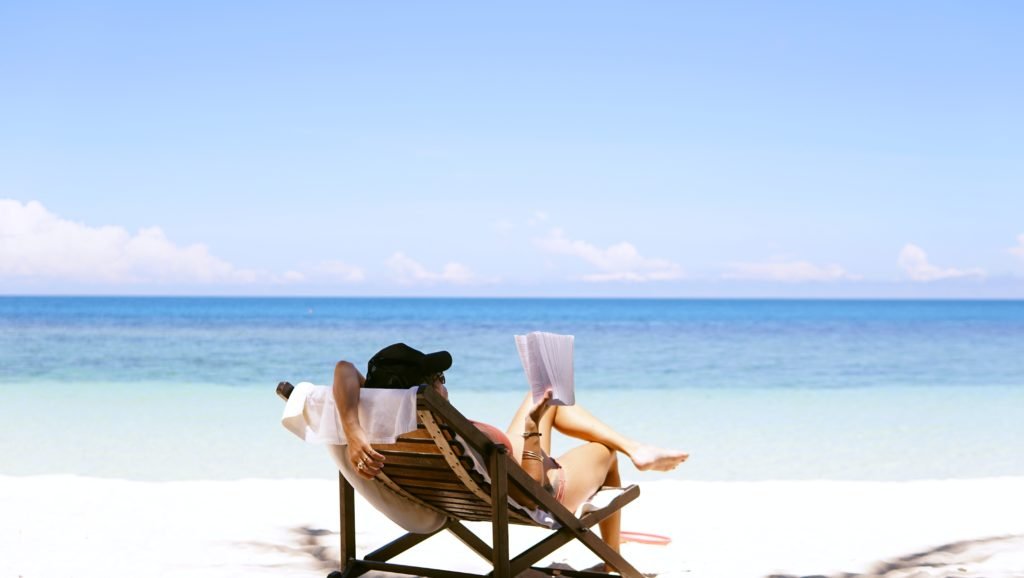 Getting to Boracay
Boracay is easily accessible from various cities in the Philippines. Whether you're flying from Manila, Cebu, Davao, Kalibo, Roxas, or Iloilo, the transportation options are available.
From Manila
The most convenient way to reach Boracay from Manila is by air. Several airlines offer direct flights to either Caticlan or Kalibo Airport. You can take a short boat ride from Caticlan to Boracay's main island. If you fly into Kalibo, you'll need to take a bus or van to Caticlan before hopping on a boat.
From Cebu
If you're starting your journey from Cebu, you can choose between a direct flight to Caticlan or take a ferry to Boracay. These ferries operate daily and offer a scenic and affordable option for reaching the island.
From Davao
From Davao, you can fly to either Caticlan or Kalibo Airport, similar to the routes from Manila. Alternatively, you can travel to Iloilo and take a ferry from there to Boracay.
From Kalibo, Roxas, and Iloilo
Kalibo, Roxas, and Iloilo all have airports that offer flights to Boracay. These options provide convenient access for travelers coming from different parts of the Philippines.
Transportation Options
Once you've arrived in Boracay, you'll find several transportation options to explore the island and get around comfortably.
Shuttle Vans
Shuttle vans are a popular means of transportation in Boracay. These vans offer fixed-rate services and can take you to your hotel from Caticlan port or airport. They are a convenient and cost-effective option, especially if you're traveling in a group.
Buses
Buses are another option for getting around Boracay. They offer regular services from Caticlan to popular areas like Station 2 and D'Mall. The buses are air-conditioned and provide a comfortable ride for visitors.
Ferries
If you wish to explore nearby islands or want to experience a different perspective of Boracay, ferries are an excellent choice. Regular ferry services operate between Boracay and destinations like Panay, Guimaras, and Romblon. These ferries offer stunning views of crystal-clear waters while ensuring a smooth journey.
Accommodation Options
Boracay boasts a wide range of accommodation options catering to every budget and preference. Whether you're seeking luxury resorts or budget-friendly guesthouses, there's something for everyone.
Recommended Areas
The Station 1, Station 2, and Station 3 areas are popular among tourists due to their proximity to the stunning White Beach, vibrant nightlife, and a variety of dining options. Station 1 offers a more exclusive and upscale experience, while Station 2 is known for its bustling atmosphere. Station 3 is perfect for travelers seeking a quieter and more laid-back ambiance.
Specific Hotels
Some highly recommended hotels in Boracay include Shangri-La's Boracay Resort & Spa, Discovery Shores Boracay, and Henann Garden Resort. These top-rated accommodations offer luxurious amenities, breathtaking views, and impeccable service, ensuring a memorable stay on the island.
Activities and Attractions
Boracay is renowned for its pristine beaches and an array of activities and attractions to suit all tastes and interests. Here are some must-try experiences during your visit:
Swimming
With its crystal-clear turquoise waters and powdery white sand, Boracay's beaches provide the perfect setting for swimming. Whether you prefer the lively atmosphere of White Beach or the more secluded Puka Shell Beach, be prepared to indulge in the island's inviting waters.
Island Hopping
Embark on an unforgettable island-hopping adventure and explore the nearby islands of Crystal Cove, Crocodile Island, and Magic Island. These trips offer opportunities for snorkeling, swimming, and discovering hidden coves and stunning marine life.
Land Tours
Venture beyond the beaches and delve into the island's lush interior with a land tour. Visit panoramic viewpoints like Mt. Luho, explore the Bat Cave, or immerse yourself in local culture and heritage at the Boracay Butterfly Garden and Nature Reserve.
Water Sports
Boracay is a haven for water sports enthusiasts. Try your hand at activities such as parasailing, jet skiing, banana boat rides, and kiteboarding. The island's warm waters and consistent winds provide ideal conditions for these thrilling adventures.
Sunset Watching
Witnessing the legendary Boracay sunset is a sight not to be missed. Find a cozy spot on the beach, sip on a refreshing drink, and watch as the sky transforms into a breathtaking display of vibrant colors.
Pub Crawls
Boracay's vibrant nightlife scene comes alive after sunset. Join a pub crawl and hop from one lively bar to another, savoring delicious cocktails, dancing to music, and making new friends along the way. It's an exhilarating experience that showcases the island's infectious energy.
Wi-Fi Connectivity
Staying connected during your visit to Boracay is easy, as the island offers reliable Wi-Fi connectivity. Most hotels, restaurants, and cafes provide complimentary Wi-Fi for guests, allowing you to stay connected with loved ones and share your incredible experiences on social media.
ATMs
Access to cash is essential when traveling, and Boracay provides ample ATM facilities for your convenience. Multiple ATM machines are available in popular areas like Station 1 and D'Mall, ensuring easy access to funds whenever you need them.
Drone Use in Boracay
Boracay's scenic landscapes make it a tempting setting for aerial photography with drones. However, it's important to note that drone use on the island is regulated. To fly a drone in Boracay, you must obtain permission from the local government and follow all necessary guidelines and restrictions. Respect the privacy and tranquility of the island while capturing stunning images responsibly.
Safety in Boracay
Boracay is generally a safe destination, but taking precautions and being aware of your surroundings is always wise. Securing your belongings is advisable, especially when spending time on the beach. Take care when swimming, following lifeguards' safety warnings or guidelines.
Additional Travel Blogs and Destinations
To enrich your knowledge and plan your Philippine adventure further, consider exploring related travel blogs that offer valuable insights and tips for visiting Boracay. Additionally, the Philippines is blessed with numerous splendid destinations waiting to be discovered. Research other destinations such as Palawan, Cebu, Siargao, and Davao to create an unforgettable travel itinerary encompassing the beauty of the archipelago.