Best Cebu Pacific Coron Promos and Flights for 2022 to 2023
Cebu Pacific Coron Promos and Flights Alerts: Cebu Pacific is the perfect airline for anyone looking for a cheap and convenient way to travel to Coron / Busuanga. The airline is known for its low fares and great service for flights to Coron / Busuanga from various origins in the Philippines. With Cebu Pacific, you'll get great deals on your flight plus all the amenities you need, enough baggage allowance, and more. Whether you're planning a solo trip or taking the whole family along, Cebu Pacific has something to suit everyone's needs.
Latest Cebu Pacific Coron / Busuanga Promos from Various Origins
These are the latest Cebu Pacific Coron / Busuanga promos and seat sales from various origins. If the table is empty, it means that there are no current promos for this route.
| Route | Cebu Pacific Promos |
| --- | --- |
| Manila to Coron (Busuanga) | P88 |
| Coron (Busuanga) to Manila | P88 |
| Cebu to Coron (Busuanga) | P88 |
| Coron (Busuanga) to Cebu | |
| Coron (Busuanga) to El Nido | |
| El Nido to Coron (Busuanga) | |
For the latest promos appearing above, please click on the respective links below for more information like booking and travel periods:
Cebu Pacific Coron Promos flight info including origin, destination, and flight rates as announced from Cebu Pacific Promo Page.
Cebu Pacific Coron / Busuanga Promos Terms and Conditions
Quoted Cebu Pacific Coron / Busuanga promos are one-way base fare tickets inclusive of a 7 kg hand-carry luggage/baggage allowance. Still, they do not include Web Administration Fee, 12% value-added tax (VAT), airport terminal fee, and fuel surcharges.
Cebu Pacific Coron / Busuanga Promo tickets and fares have limited availability and are non-refundable. However, these are rebookable but subject to the following rebooking and other fees: P1,500 for domestic flights, P2,300 for short-haul, and P2,800 for long haul tickets plus fare difference (between previous and rebooked trips).
For the travelers' convenience, flight trip alterations, availing of prepaid baggage allowance for checked-in baggage, and self-check-in services can be availed up to four (4) hours before the scheduled flights.
Promo Fares offered are limited and are non-refundable but rebookable subject to fees and charges.
For the latest Cebu Pacific Promo alerts, please feel free to subscribe to Cebu Pacific Air Philippines by Email.
For flight bookings/inquiries, guests can go to Cebu Pacific Air Official Site, or call the reservation hotlines +632-8702-0888 (Manila) or (032) 230-8888 (Cebu).
For other Cebu Pacific Promos from different origins, click on the airport hub you will be coming from Manila, Cebu Davao or Iloilo.
Updated Cebu Pacific Coron / Busuanga Flight Schedules
Cebu Pacific is constantly changing its flight schedules to and from Coron or Busuanga in the light of travel restrictions and cancellations brought about by the pandemic.
Blank cells mean there are no current flights for that particular route to and from Coron (Busuanga).
| Route | Distance | Duration | Cebu Pacific Flight Schedule |
| --- | --- | --- | --- |
| Manila to Coron (Busuanga) | 283 km | 65 - 95 min | 4x daily |
| Coron (Busuanga) to Manila | 283 km | 65 - 95 min | 4x daily |
| Cebu to Coron (Busuanga) | 468 km | 80 to 105 min | Daily |
| Coron (Busuanga) to Cebu | 468 km | 80 to 105 min | Daily |
| Coron (Busuanga) to El Nido | 126 km | 40 to 50 min | |
| El Nido to Coron (Busuanga) | 126 km | 40 to 50 min | |
The flight schedule shown above was updated on June 1, 2022, for the Month of June 2022. Airlines frequently change their schedule without notice so it is best to always check out the airlines' official websites.
Plan and book your Cebu Pacific Coron or Busuanga flights and vice versa at the Cebu Pacific Air Official Website.  Here is how to book online. Or check out the list of Cebu Pacific offices in Coron (Busuanga).
Check out the Updated Coron / Busuanga Travel Requirements
Check out the travel requirements for Coron (Busuanga) according to the Cebu Pacific:
Hurry, check this promo out and buy your tickets now before seats run out!
About Coron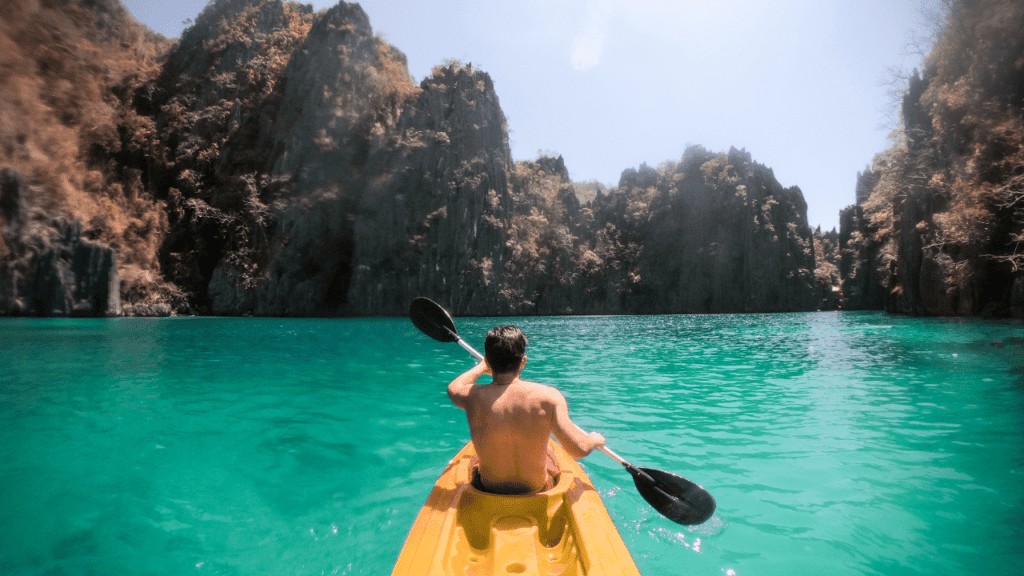 If you are looking for an unforgettable travel destination, look no further than Coron, in the province of Palawan. Coron is a beautiful island with pristine white-sand beaches, lush jungles, and crystal-clear waters perfect for snorkeling and diving. What's more, due to its location in the Calamianes Islands, Coron is less touristy than other destinations in the Philippines such as Boracay and Cebu, making it the perfect place to escape the crowds and enjoy some peace and quiet.
There are plenty of things to do in Coron – from exploring the island's many beaches and coves to visiting its historic attractions such as the Skeleton Wreck and Twin Lagoons. And of course, no trip to Coron would be complete without going on a diving or snorkeling adventure to see the amazing underwater world up close.
So if you're looking for a breathtaking travel destination that offers both beauty and adventure, add Coron to your list – you won't regret it!
About Coron and Cebu Pacific
Cebu Pacific is a low-cost airline based in the Philippines. It was founded in 1988 by Lance Gokongwei and began operations in March 1996. The airline operates a fleet of Airbus and Boeing aircraft and serves destinations in the Philippines, East Asia, South Asia, and Oceania.
In 2013, Cebu Pacific announced plans to commence service to Coron, Palawan. The airline initially planned to launch the route in late 2014 but delayed the launch due to the impact of Typhoon Haiyan. Service to Coron finally commenced on 15 December 2014.
The inaugural flight from Manila to Coron was greeted with a water cannon salute. The flight was also met by representatives from the local government, as well as members of the media and travel industry.
Since launching its service to Coron, Cebu Pacific has seen high demand for flights to the popular tourist destination. The airline continues to operate a daily flight from Manila to Coron and is one of the most popular ways to travel between these two destinations. Whether you are traveling for business or pleasure, be sure to fly with Cebu Pacific for an affordable and enjoyable trip!
To take advantage of Cebu Pacific's low fares, keep an eye out for their regular sales and promos. Cebu Pacific offers promotional rates for flights to Coron (Busuanga) throughout the year, so it's worth checking their website regularly if you're planning a trip. You can also sign up for Cebu Pacific's newsletter to receive updates on the latest promos and deals.
Cebu Pacific Quick Links